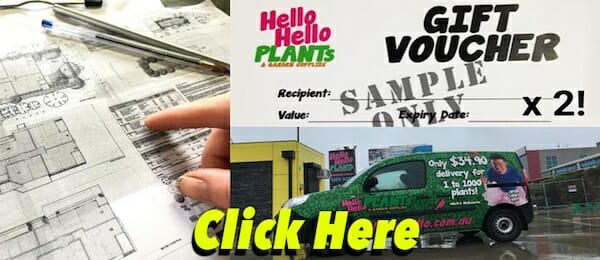 With Christmas less than a month away and the garden still looking a little worse for wear why not let us here at Hello Hello help you revive your garden for the big family event?
This year Chris wants to make sure everyone gets to spend their hot summer Christmas outside in their fresh cool new garden with the kids and their new toys. To help the family achieve this summer oasis at such a financially draining time we are giving away 2 x $50 Christmas Gift Vouchers with any order over $1,000 as well as a FREE Metro Melbourne Delivery! And if you come in with some photos and measurements of your garden we'll even give you a free garden design and quote all in the same day!
So give us a call on (03) 9359 3331 or come into our store in Campbellfield and check out our fresh stock to get your Pre-Christmas project underway!
Terms & Conditions:
Christmas Vouchers valid from 26/12/2017 – 26/06/2018. Christmas Vouchers not valid before Boxing Day 26/12/2017. Limited use 1 per transaction. Not available for use with any other gift vouchers.


If you're stuck for gift ideas check out our suggestions below. Already know what you would like to give as a gift? Give us a call on (03) 9359 3331 to place an order and you can have your gift wrapped in a ribbon with a card and a special message just from you. You can even have you little gift delivered straight to their door for just $34.90 anywhere in the Metro Melbourne area.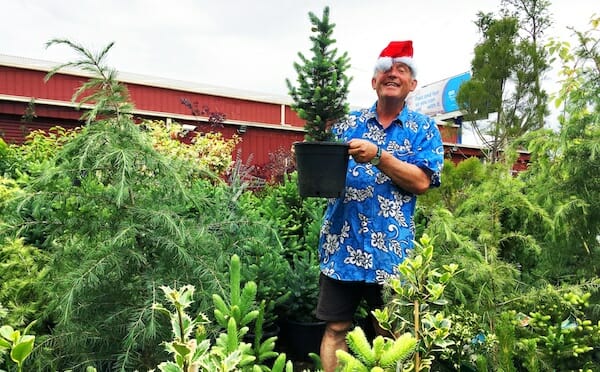 Sick of pine needles littering the floor just days after you get your Christmas tree set up?
Want a bushy and full Christmas tree that can hold up your decorations instead of a lanky and sparse one? Do you have an apartment or no space and still want to have a little Christmas tree for the festive season?
LOOK NO FURTHER!!
We have the PERFECT little LIVE Christmas Trees here in stock at Hello Hello and they are brilliantly bushy and won't break that Christmas budget!!
Check out our specials below or come in store and select or order your perfect tree!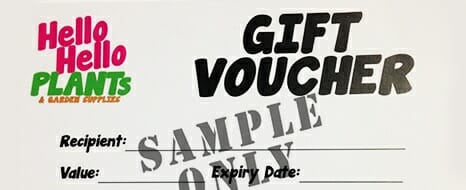 Every year it gets harder and harder to find that perfect gift. Instead of a joyful time of year it becomes the stressful time of the year!
Here at Hello Hello we'd like to relieve some of that stress. Why not give your loved one or that someone a Christmas Gift Voucher to get their garden project started or to help them liven up their drab apartment. And to make it even EASIER we're giving away a FREE Christmas Gift Voucher worth $50 when you buy 4 x $50 Christmas Gift Vouchers! Everyone can have one!
Terms & Conditions:
Christmas Gift Vouchers redeemable AFTER 26th December 2017 ONLY. Limited use 1 per transaction. Not available for use with any other gift vouchers. Offer ends 24/12/2017

That's right Melbourne Metro Delivery for only $34.90! Only $34.90 for 1 to a 1000 plants. So get shopping NOW!
Call: (03) 9359 3331 Click here to go shopping online.
Visit: 1477 Sydney Rd Campbellfield.