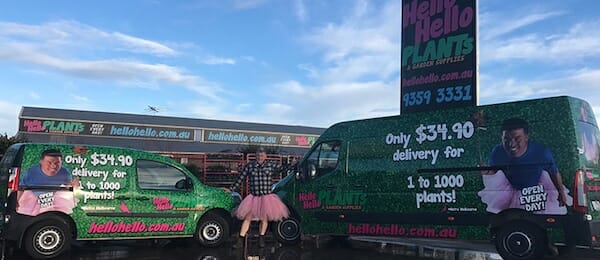 Are you in need of help with your garden design but it's so overwhelming you just don't know where to start? Have you got a theme in mind but unsure whether or not it will work in your backyard? Or have you got a list of plants but the prices you've been given are blowing your budget?
We are here to help!!
Here at Hello Hello we can help you with any of your garden questions and needs. If you're in need of a design, Chris will do you one for free! Just bring in some photos, measurements and have a budget in mind and Chris will discuss and plan out with you the perfect design to perk your garden up again! Or if you already have your theme and plants picked out, we can help you source, deliver and even recommend someone to plant them for you all at a very competitive price!
PLUS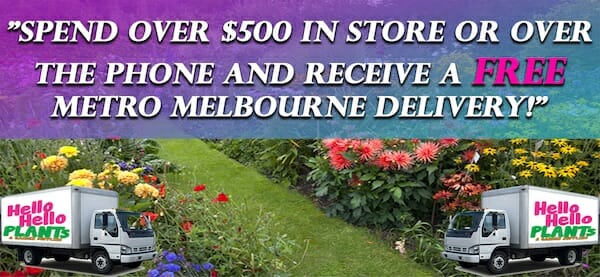 If you spend over $500 in store or over the phone you get a FREE Metro Melbourne delivery
Give us a call on (03) 9359 3331 or come into our store and have a chat with one of our friendly staff and get your project underway!
Terms & Conditions:
Only available in store or over the phone. Not available on online orders. Offer ends 5pm Friday 16/02/2018.


Flowering all over Melbourne right now in vibrant pinks, purples, whites and reds are the Capitol Lagerstroemia Crepe Myrtle. They're seen lining streets and avenues, bursting out in colour in an otherwise dull corner of the garden or as magnificent little feature trees covered in a vibrant mop of colour. These extremely versatile trees are a must have in any Australian garden as they are extremely hardy, tolerating full sun to part shade, clay and sandy soils as well as drought! And starting at just $29.99 in an 8″ pot to get a show of colour like this, who wouldn't want one?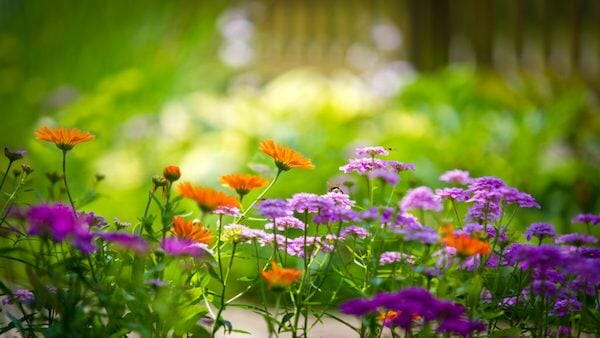 Summer is the time to plant
When I was a small boy I helped my parents in the garden. When we planted in summer it was a risky business as we only had a heavy galvanised watering can and you had to carry it from the tap to the plant and if you didn't water enough then anything planted in summer would shrivel and die. From this idea an almost cultured belief grew that you didn't plant in the heat. But the truth is that most plants love heat it's just that the hotter it gets the more water they require and the faster they grow. This is why hot areas with plenty of water like Shepparton or Mildura are so popular for growing vegetables and horticultured crops as well-watered plants in hot weather establish and grow much much faster than all other times of the year. In fact my favourite time of year for planting is summer, particularly late summer as plants planted then establish quickly.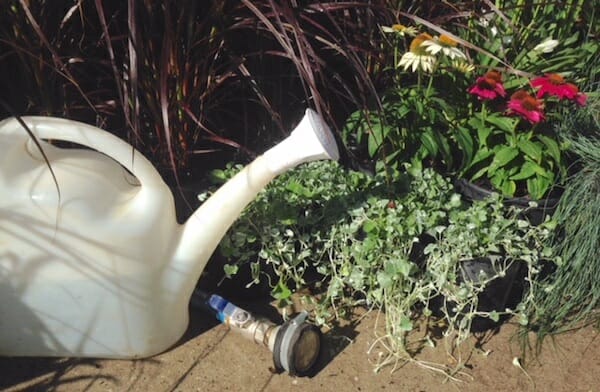 Tips on how to water efficiently
These days, hoses and sprinklers are cheap, watering cans are light and easy to carry and there are chemicals such as soil wetters which make your watering more effective. If you can water effectively this is the best time of year for planting. Here are some ideas to help with summer planting.
– Dig your hole and fill it with water and let it drain away prior to planting.
– Soak your plant prior to planting and use liquid soil wetter to improve water effectiveness.
– Throw away your ½ inch hose and replace it with a ¾ inch hose this will double your water output from the same tap.
– Throw away your trigger nozzle and use your finger or a simple old fashioned rosette.
– Water lightly, leave for 10 minutes then return and soak heavily and thoroughly.
– Water in the cool of the evening or early morning and if it rains in summer water in the rain as it greatly assists in deep soaking.
– Water potted plants every day and if plants still dry out place them in a deep saucer of water.

The garden doesn't have to always be green, green, green with a dash of colour when something decides to flower. If you design the layout of your garden to involve contrasting plants of different shape and colour, it can really make your garden stand out and look spectacular. By having a selection of well placed plants with year 'round or long lasting colourful foliage and flowers, they can define borders and edges or draw your attention as a beautiful feature.
Check out our list of vibrant and colourful contrasting plants here and if you have any questions give us a call on 903) 9359 3331 and one of our friendly staff will be able to assist you.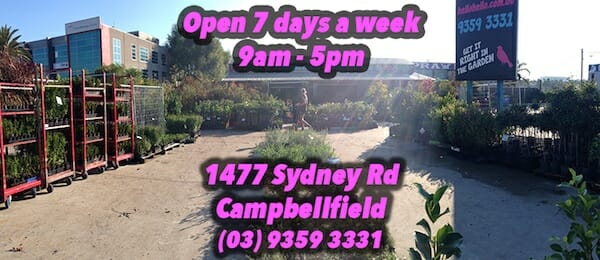 That's right Melbourne Metro Delivery for only $34.90! Only $34.90 for 1 to a 1000 plants. So get shopping NOW!
Call: (03) 9359 3331 Click here to go shopping online.
Visit: 1477 Sydney Rd Campbellfield.