Regional Delivery and Routes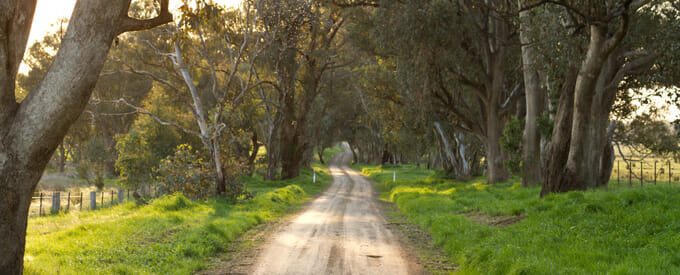 Have plants delivered to your door in country Victoria for only $49.90. We've expanded our home delivery service to include major regional Victorian centers.
All regional door to door delivery within the postcodes listed below is a flat fee of only $49.90. Each area is serviced as often as possible and will receive its deliveries as soon as possible. Listed below are the specific postal codes and areas included in delivery.
Albury via Shepparton and Wangaratta     VIEW POSTCODES
Mornington Peninsula to Portsea    VIEW POSTCODES
Gippsland to Traralgon    VIEW POSTCODES
Bendigo via the Calder Hwy     VIEW POSTCODES
Geelong via Ballarat     VIEW POSTCODES

Mornington Peninsula Delivery
| | |
| --- | --- |
| 3930 | MOUNT ELIZA |
| 3911 | BAXTER |
| 3912 | PEARCEDALE |
| 3980 | TOORADIN |
| 3931 | MORNINGTON |
| 3912 | SOMERVILLE |
| 3913 | TYABB |
| 3933 | MOOROODUC |
| 3915 | HASTINGS |
| 3918 | BITTERN |
| 3934 | MOUNT MARTHA |
| 3919 | CRIB POINT |
| 3926 | BALNARRING |
| 3936 | SAFETY BEACH |
| 3936 | DROMANA |
| 3916 | SHOREHAM |
| 3929 | FLINDERS |
| 3941 | ST. ANDREWS BEACH |
| | |
| --- | --- |
| 3939 | FINGAL |
| 3928 | MAIN RIDGE |
| 3939 | ROSEBUD |
| 3941 | TOOTGAROOK |
| 3941 | RYE |
| 3942 | BLAIRGOWRIE |
| 3943 | SORRENTO |
| 3930 | KUNYUNG |
| 3980 | BLIND BIGHT |
| 3980 | WARNEET |
| 3981 | DALMORE |
| 3915 | TUERONG |
| 3926 | MERRICKS NORTH |
| 3926 | MERRICKS BEACH |
| 3936 | ARTHURS BEACH |
| 3916 | MERRICKS |
| 3943 | PORTSEA |
Traralgon Area Delivery
| | |
| --- | --- |
| 3810 | PAKENHAM SOUTH |
| 3810 | PAKENHAM UPPER |
| 3810 | RYTHDALE |
| 3812 | MARYKNOLL |
| 3812 | NAR NAR GOON |
| 3812 | NAR NAR GOON NORTH |
| 3813 | TYNONG |
| 3813 | TYNONG NORTH |
| 3814 | CORA LYNN |
| 3814 | GARFIELD |
| 3814 | GARFIELD NORTH |
| 3814 | VERVALE |
| 3815 | BUNYIP |
| 3815 | BUNYIP NORTH |
| 3815 | IONA |
| 3815 | TONIMBUK |
| 3816 | LABERTOUCHE |
| 3816 | LANGWARRY |
| 3816 | MODELLA |
| 3818 | DROUIN |
| 3818 | DROUIN EAST |
| 3818 | DROUIN SOUTH |
| 3818 | DROUIN WEST |
| 3818 | RIPPLEBROOK |
| 3820 | WARRAGUL |
| 3821 | BULN BULN |
| 3821 | BULN BULN EAST |
| 3822 | DARNUM |
| | |
| --- | --- |
| 3823 | YARRAGON |
| 3824 | CHILDERS |
| 3824 | NARRACAN |
| 3824 | THORPDALE SOUTH |
| 3824 | TRAFALGAR |
| 3825 | COALVILLE |
| 3825 | HERNES OAK |
| 3825 | MOE |
| 3825 | NEWBOROUGH |
| 3825 | TANJIL SOUTH |
| 3825 | YALLOURNE NORTH |
| 3840 | HAZELWOOD NORTH |
| 3840 | HAZELWOOD NORTH |
| 3840 | MID VALLEY |
| 3840 | MID VALLEY |
| 3840 | MORWELL |
| 3842 | CHURCHILL |
| 3844 | FLYNN |
| 3844 | TRARALGON |
| 3844 | TRARALGON EAST |
| 3844 | TYERS |
| 3854 | GLENGARRY |
| 3854 | GLENGARRY NORTH |
| 3854 | GLENGARRY WEST |
| 3869 | YINNAR |
| 3978 | CARDINIA |
| 3981 | KOO WEE RUP |
| 3984 | LANG LANG |
Bendigo Area Delivery
| | |
| --- | --- |
| 3437 | BULLENGAROOK |
| 3437 | GISBORNE |
| 3437 | GISBORNE SOUTH |
| 3438 | NEW GISBORNE |
| 3440 |  METCALFE |
| 3440 | MACEDON |
| 3440 | MOUNT MACEDON |
| 3442 | ASHBOURNE |
| 3442 | CARLSRUHE |
| 3442 | HESKET |
| 3442 | NEWHAM |
| 3442 | ROCHFORD |
| 3442 | WOODEND |
| 3442 | WOODEND NORTH |
| 3444 | EDGECOMBE |
| 3444 | KYNETON |
| 3444 | LAURISTON |
| 3444 | METCALFE EAST |
| 3444 | TYLDEN |
| 3446 | DRUMMOND NORTH |
| 3446 | MALMSBURY |
| 3447 | TARADALE |
| 3448 | ELPHINSTONE |
| 3448 | SUTTON GRANGE |
| 3450 | CASTLEMAINE |
| 3451 | CHEWTON |
| 3451 | FRYERSTOWN |
| 3453 | HARCOURT |
| 3453 | HARCOURT NORTH |
| 3453 | RAVENSWOOD |
| 3453 | RAVENSWOOD SOUTH |
| 3461 | DRUMMOND |
| 3463 | WALMER |
| | |
| --- | --- |
| 3550 | BENDIGO |
| 3550 | BENDIGO NORTH |
| 3550 | EAGLEHAWK |
| 3550 | EAST BENDIGO |
| 3550 | FLORA HILL |
| 3550 | KENNINGTON |
| 3550 | LONG GULLY |
| 3550 | QUARRY HILL |
| 3550 | SANDHURST EAST |
| 3550 | SPRING GULLY |
| 3550 | STRATHDALE |
| 3550 | TYSONS REEF |
| 3550 | WEST BENDIGO |
| 3551 | ARNOLD |
| 3551 | AXEDALE |
| 3551 | EPSOM |
| 3551 | HUNTLY |
| 3551 | JUNORTOUN |
| 3551 | LOCKWOOD |
| 3551 | LOCKWOOD SOUTH |
| 3551 | MAIDEN GULLY |
| 3551 | STRATHFIELDSAYE |
| 3551 | WHITE HILLS |
| 3552 | BENDIGO |
| 3554 | BENDIGO DC |
| 3555 | BIG HILL |
| 3555 | GOLDEN SQUARE |
| 3555 | KANGAROO FLAT |
| 3556 | CALIFORNIA GULLY |
| 3556 | JACKASS FLAT |
| 3556 | MYERS FLAT |
| 3556 | SAILORS GULLY |
Ballarat Area Delivery
| | |
| --- | --- |
| 3335 | ROCKBANK |
| 3335 | PLUMPTON |
| 3337 | MELTON |
| 3337 | KURUNJANG |
| 3337 | MELTON WEST |
| 3337 | TOOLERN VALE |
| 3338 | MELTON SOUTH |
| 3338 | BROOKFIELD |
| 3338 | EXFORD |
| 3340 | HOPETOUN PARK |
| 3340 | BACCHUS MARSH |
| 3340 | MADDINGLEY |
| 3340 | MERRIMU |
| 3340 | BALLIANG |
| 3340 | COIMADAI |
| 3340 | GLENMORE |
| 3340 | PARWAN |
| 3340 | ROWSLEY |
| 3341 | PENTLAND HILLS |
| 3341 | MYRNIONG |
| 3341 | GREENDALE |
| 3341 | KOROBEIT |
| 3342 | BALLAN |
| 3342 | MITCHELL PARK |
| 3342 | COLBROOK |
| 3342 | INGLISTON |
| 3342 | BUNDING |
| 3342 | BEREMBOKE |
| 3342 | MOUNT WALLACE |
| 3345 | GORDON |
| 3350 | MOUNT HELEN |
| 3350 | BALLARAT WEST |
| 3350 | BALLARAT |
| 3350 | BROWNHILL |
| 3350 | EUREKA |
| 3350 | CANADIAN |
| 3350 | GOLDEN POINT |
| 3350 | MOUNT PLEASANT |
| 3350 | MOUNT CLEAR |
| 3350 | BLACK HILL |
| 3350 | SOLDIERS HILL |
| | |
| --- | --- |
| 3350 | BALLARAT NORTH |
| 3350 | LAKE WENDOUREE |
| 3350 | IVERMAY PARK |
| 3350 | ALFREDTON |
| 3350 | NEWINGTON |
| 3350 | REDAN |
| 3350 | BALLARAT EAST |
| 3352 | MOUNT EGERTON |
| 3352 | WALLACE |
| 3352 | MILLBROOK |
| 3352 | SPRINGBANK |
| 3352 | BUNGAREE |
| 3352 | BULLABROOK |
| 3352 | POOTILLA |
| 3352 | GONG GONG |
| 3352 | WARRENHEIP |
| 3352 | CAMBRIAN HILL |
| 3352 | MAGPIE |
| 3352 | LEIGH CREEK |
| 3352 | CLARKES HILL |
| 3352 | MITCHELL PARK |
| 3352 | BOLWARRAH |
| 3352 | CLARETOWN |
| 3352 | BARKSTEAD |
| 3352 | BLOWHARD |
| 3352 | BURRUMBEET |
| 3352 | CARDIGAN |
| 3352 | DEAN |
| 3352 | DUNNSTOWN |
| 3352 | DURHAMLEAD |
| 3352 | ENFIELD |
| 3352 | INVERMAY |
| 3352 | MINERS REST |
| 3352 | MOLLONGGHIP |
| 3352 | MOUNT ROWAN |
| 3352 | NAVIGATORS |
| 3353 | BALLARAT |
| 3355 | LAKE GARDENS |
| 3355 | MITCHELL PARK |
| 3356 | BONSHAW |
Ballarat to Geelong Area Delivery
| | |
| --- | --- |
| 3221 | ANAKIE |
| 3221 | BATESFORD |
| 3221 | MOOROOLBOOL |
| 3221 | MURGHEBOLUC |
| 3331 | MAUDE |
| 3331 | RUSSELLS BRIDGE |
| 3331 | BANNOCKBURN |
| 3331 | GHERINGHAP |
| 3331 | SHE OAKS |
| 3331 | STEIGLITZ |
| | |
| --- | --- |
| 3332 | LETHBRIDGE |
| 3333 | MEREDITH |
| 3334 | MOUNT DORAN |
| 3334 | ELAINE |
| 3334 | MORRISONS |
| 3352 | NAPOLEANS |
| 3352 | YENDON |
| 3352 | CLARENDON |
| 3352 | LAL LAL |
| 3352 | SCOTSBURN |
| 3356 | SEBASTOPOL |
| 3357 | BUNINGYONG |
Geelong Area Delivery
| | |
| --- | --- |
| 3211 | LITTLE RIVER |
| 3212 | AVALON |
| 3212 | LARA |
| 3212 | POINT WILSON |
| 3214 | NORLANE |
| 3214 | CORIO |
| 3214 | NORTH SHORE |
| 3215 | HAMLYN HEIGHTS |
| 3215 | DRUMCONDRA |
| 3215 | NORTH GEELONG |
| 3215 | BELL PARK |
| 3215 | BELL POST HILL |
| 3216 | WANDANA HEIGHTS |
| 3216 | HIGHTON |
| 3216 | BELMONT |
| 3216 | ST. ALBANS PARK |
| 3216 | GROVEDALE |
| 3216 | MARSHALL |
| 3216 | WAURN PONDS |
| 3216 | MOUNT DUNEED |
| 3218 | MANIFOLD HEIGHTS |
| 3218 | HERNE HILL |
| 3218 | GEELONG WEST |
| 3219 | EAST GEELONG |
| 3219 | BREAKWATER |
| 3219 | THOMSON |
| 3219 | NEWCOMB |
| 3219 | WHITTINGTON |
| 3220 | GEELONG WEST |
| 3220 | NEWTOWN |
| | |
| --- | --- |
| 3220 | SOUTH GEELONG |
| 3221 | LOVELY BANKS |
| 3221 | MOOLAP |
| 3221 | CERES |
| 3221 | WALLINGTON |
| 3221 | ANAKIE |
| 3221 | BATESFORD |
| 3221 | BELLARINE |
| 3221 | FYANSFORD |
| 3221 | MOOROOLBOOL |
| 3221 | MURGHEBOLUC |
| 3221 | STONEHAVEN |
| 3222 | DRYSDALE |
| 3222 | CLIFTON SPRINGS |
| 3222 | MARCUS HILL |
| 3222 | CURLEWIS |
| 3222 | MANNERIM |
| 3223 | PORTARLINGTON |
| 3223 | INDENTED HEAD |
| 3223 | ST LEONARDS |
| 3224 | LEOPOLD |
| 3225 | POINT LONSDALE |
| 3225 | QUEENSCLIFF |
| 3226 | OCEAN GROVE |
| 3227 | CONNEWARRE |
| 3227 | BARWON HEADS |
| 3227 | BREAMLEA |
| 3228 | TORQUAY |
| 3228 | JAN JUC |
| 3228 | BELLBRAE |
| 3228 | BELLS BEACH |
Albury via Shepparton Delivery
| | |
| --- | --- |
| 2640 | SOUTH ALBURY |
| 2640 | ALBURY |
| 2640 | EAST ALBURY |
| 2640 | NORTH ALBURY |
| 2640 | WEST ALBURY |
| 2640 | THURGOONA |
| 2640 | GLENROY |
| 2641 | LAVINGTON |
| 2641 | HAMILTON VALLEY |
| 2641 | SPRINGDALE VALLEY |
| 3607 | TABILK |
| 3608 | NAGAMBIE |
| 3608 | WAHRING |
| 3608 | KIRWANS BRIDGE |
| 3608 | GOULBURN WEIR |
| 3610 | MURCHISON |
| 3610 | MURCHISON EAST |
| 3610 | MOORILIM |
| 3614 | TOOMLAMBA |
| 3629 | MOROOPNA |
| 3630 | SHEPPARTON NORTH |
| 3630 | SHEPPARTON |
| 3630 | CANIAMBO |
| 3631 | ARCADIA |
| 3631 | ARCADIA SOUTH |
| 3631 | KIALLA |
| 3631 | KIALLA WEST |
| 3631 | KIALLA EAST |
| 3631 | SHEPPARTON EAST |
| 3631 | COSGROVE SOUTH |
| 3631 | COSGRAVE |
| 3631 | LEMNOS |
| 3632 | SHEPPARTON |
| 3646 | NALINGA |
| 3646 |  DOOKIE |
| 3647 | DOOKIE COLLEGE |
| 3658 | BROADFORD |
| 3658 | WATERFORD PARK |
| 3658 | SUNDAY CREEK |
| 3658 | TYAAK |
| 3658 | CLONBINANE |
| 3658 | REEDY CREEK |
| 3659 | TALLAROOK |
| 3660 | SEYMOUR |
| 3660 | WHITEHEADS CREEK |
| 3661 | SEYMOUR |
| 3662 | PUCKAPUNYAL |
| 3663 | MANGALORE |
| 3664 | AVENEL |
| 3665 | LONGWOOD |
| 3665 | LOCKSLEY |
| 3666 | BALMATTUM |
| 3666 | MOGLONEMBY |
| 3666 | SHEANS CREEK |
| 3666 | GOORAN |
| 3666 | EUROA |
| 3666 | CREIGHTON |
| 3666 | KITHBROOK |
| 3666 | RUFFY |
| | |
| --- | --- |
| 3669 | GOWANGARDIE |
| 3669 | KOONDA |
| 3669 | UPOTIPOTPON |
| 3669 | GOWANGARDIE |
| 3669 | VIOLET TOWN |
| 3669 | TAMLEUGH |
| 3669 | EARLSTON |
| 3670 | TARNOOK |
| 3670 | BADDAGINNIE |
| 3671 | BENALLA |
| 3672 | BENALLA |
| 3673 | GOOMALIBEE |
| 3673 | BENALLA |
| 3673 | LURG |
| 3673 | UPPER LURG |
| 3673 | WINTON |
| 3673 | MOLYULLAH |
| 3675 | GLENROWAN WEST |
| 3675 | GRETA WEST |
| 3675 | GLENROWAN |
| 3675 | TAMINICK |
| 3675 | GRETA |
| 3675 | HANSONVILLE |
| 3676 | WANGARATTA |
| 3677 | WANGARATTA |
| 3678 | DOCKER |
| 3678 | OXLEY |
| 3678 | MILAWA |
| 3678 | MARKWOOD |
| 3678 | EVERTON |
| 3678 | TARRAWINGEE |
| 3678 | LACEBY |
| 3678 | WANGARATTA SOUTH |
| 3678 | NORTH WANGARATTA |
| 3678 | BOORHAMAN |
| 3678 | LONDRIGAN |
| 3678 | BYAWATHA |
| 3682 | SPRINGHURST |
| 3682 | LILLIPUT |
| 3683 | CHILTERN |
| 3683 | CHILTERN VALLEY |
| 3688 | BARNAWARTHA |
| 3690 | WEST WODONGA |
| 3691 | WODONGA |
| 3691 | LENEVA |
| 3691 | GATEWAY ISLAND |
| 3694 | BANDIANA |
| 3725 | STEWARTON |
| 3725 | GOORAMBAT |
| 3725 | CHESNEY VALE |
| 3725 | BOXWOOD |
| 3725 | MAJOR PLAINS |
| 3726 | DEVENISH |
| 3758 | WANDONG |
| 3758 | HEATHCOTE JUNCTION |
| 3762 | BYLANDS |
| 3764 | KILMORE |
| 3764 | MORANDING |