Home
› Bamboo Painted 7″ Pot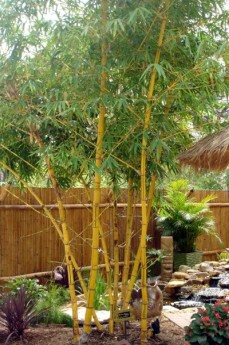 Sale!
Bamboo Painted 7″ Pot
Bambusa vulgaris "Vittata", Golden Bamboo

Painted Bamboo is a large evergreen clumping bamboo that can grow to a maximum height of 50 feet under ideal conditions. This bamboo has large arching golden-yellow stems which also have green vertical stripes that look like drip marks. Branches are often striped as well.
Painted Bamboo grows best in a position of full sun light and requires medium watering. Perfect for a large screen or wind barrier.
7″ pot size.
Search Products