Selling your house?
Add thousands of dollars of value of your house with a garden makeover!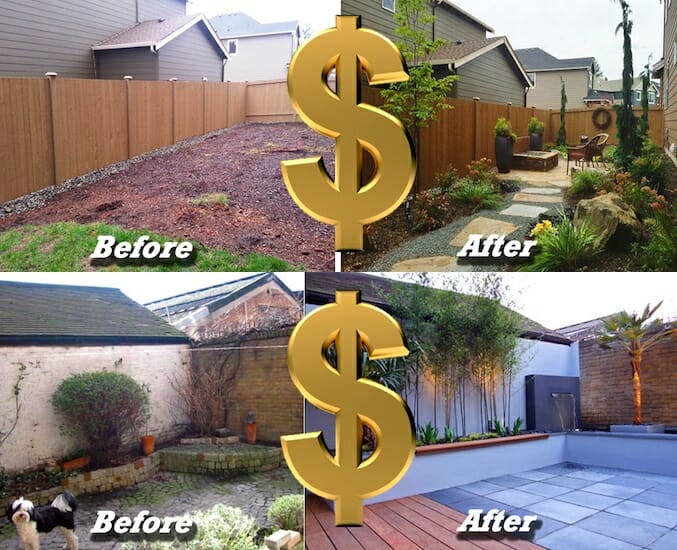 The Renovating and Garden Design boom in Melbourne has recently reached new highs!
Customers Drew and Bri from Point Cook added $54,000 to the value of their home by only spending $2000 on plants at Hello Hello Plants and Garden Supplies.
Right now, you can take advantage of incredibly cheap prices on plants during Winter, with a lot of our trees and plants being sold in their Bare Rooted form. With the Bare Rooted trees and plants you're cutting out the costs of potting and shipping, hence the great prices. Also by fixing up your garden you can add thousands of dollars to your place!!
But in most cases, what you need is some help, and the trick is to not spend too much money. Fortunately for you, we buy in bulk and sell highly discounted plants, with a massive range of Advance trees, borders and hedges.
We can put together your garden design on the spot and we can even arrange someone to install your garden for you.
And at very cheap prices we can add thousands of dollars to your property.
Come in with measurements and photos and we'll do the rest.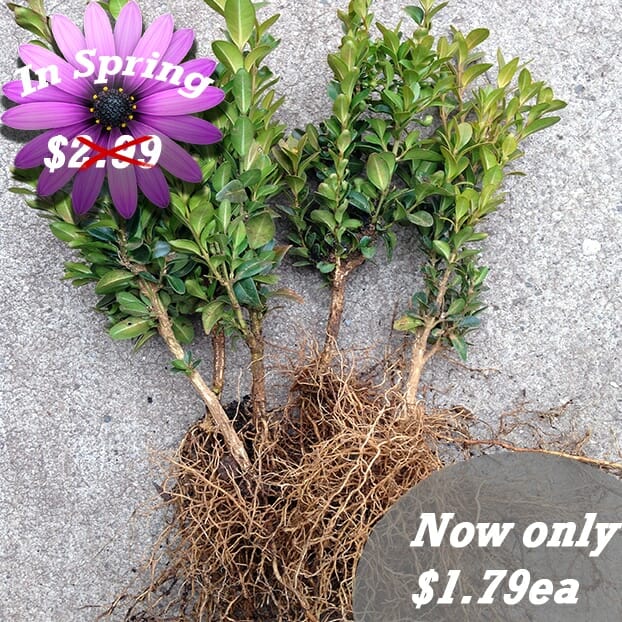 (Hurry as it's the last weeks of our Bare Rooted Sale!)
Bare Rooted English Box only $1.79 each!
(Hurry last few weeks of the Bare Rooted English Box)
Get beautiful 15-20cm tall Bare Rooted English Box for only $1.79 each, (normally $2.99) 
English box are the classic all rounder for creating wonderful enclosed landscapes and gardens. Whether you're creating a border or a hedge, English Box will deliver every time with spectacular results.
A hardy contender to any garden and will tolerate most conditions, English Box is also a wonderful selection for the beginning garden enthusiast.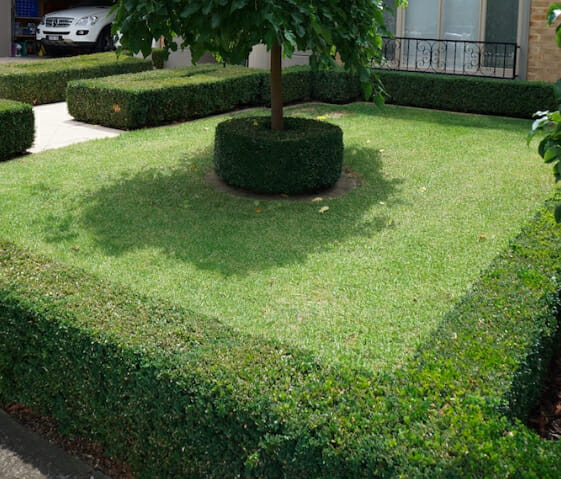 Standard Bare Rooted Iceberg Roses from only $9.90 each!
If you're thinking about getting Standard Iceberg Roses then now is the time to do it. At nearly 3x less then the price they retail for in Spring, you'll not only be doing your garden a favour but your wallet too.
Hurry order now!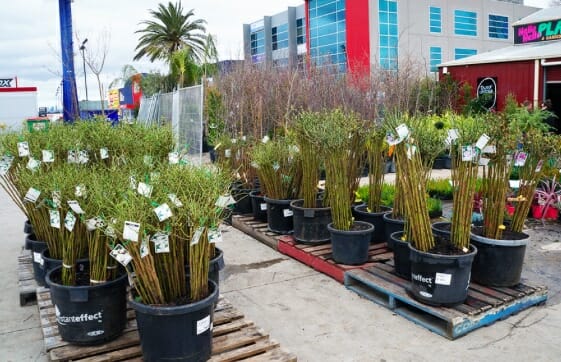 Get beautiful 2ft Standard Bare Rooted Iceberg Roses for only $9.90 each.
also
Get beautiful 3ft Standard Bare Rooted Iceberg Roses for only $19.90 each. ($34.90 in Spring)
Click the video below to watch these beautiful Bare Rooted Standard Roses in action!
ADVANCED PLEACHED FICUS ONLY $199 EACH!
(Hurry only 100 left)
Grande Ficus for petite prices…
2m tall evergreen pleaching ficus for only $199 each.
Special bulk buy price; only $899.50 if you buy 5!!
Pleached Ficus Hillii Hedging are perfect for the compact garden. They have small trunks which allow for something special and small to be grown underneath them whilst giving you a 2 story effect.
Come get yours today: 1477 Sydney Rd Campbellfield
Or Call: (03) 9359 3331 to order.
Prunus Nigra Fastigiata in 16" pots were $169.90 Now only $99.90 each!
Or Buy 5 for $449.50 (Just about to Flower!)
Upright Flowering Plums are great, tall and narrow growing ornamental, purple leaf plum trees. Resembling the shape of a narrow ornamental pear, they have the added bonus of interesting purple foliage as well as a beautiful Spring flower display.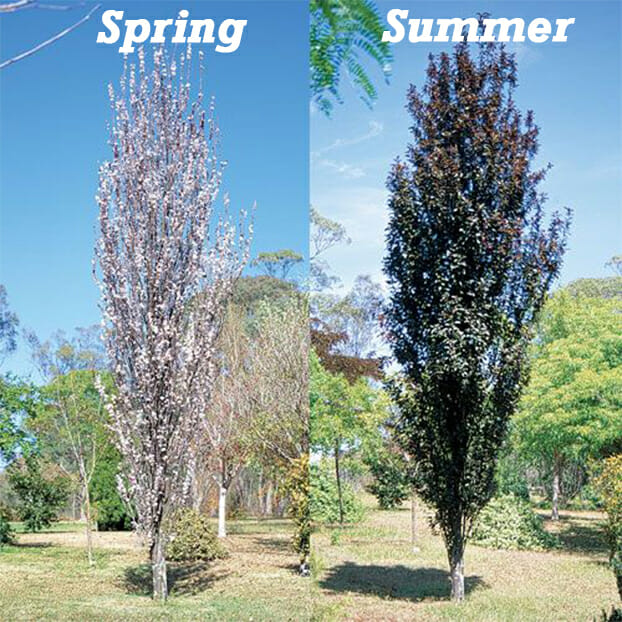 Upright Flowering Plums can be planted as a screen or to frame pathways and driveways. They are hardy once established, and will grow up to 5 meters tall, with a spread of roughly 2 meters. Little pruning required.
8ft tall Prunus Nigra Fastigiata in 16" pots for only $99.90 each.
Special bulk buy price; only $449.50 if you buy 5!!