Acacia 'Blackwood' Wattle 45L Pot (Eco Grade)
Acacia melanoxylon
Acacia Blackwood is an iconic Australian tree, famous for its timber, which has been extensively used for quality specialist furniture since European settlement.
Growing to a large tree of over 10-15m, the Blackwood's dense foliage makes it an ideal choice for a screen or windbreak with its pale yellow flowers blooming in Winter/Spring. Cold and frost tolerant with low flammability. Plant with Acacia Lightwood, which flowers in Summer, for year-round interest.
This product is Economy Grade/Imperfect stock, which means it's a little bit scrappy, but with some tender loving care it can be returned to it's former glory. Not recommend for a novice gardener. Economy items cannot be returned or exchanged. 
16"-20″ Pot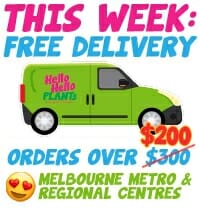 Browse plants by…
Search Products