Prunus 'Stella' Cherry 1.5m (Bare Rooted)
Prunus avium 'Stella'
Stella Cherry trees have dark red heart shaped fruit with a delicious sweet flavour. They're a popular home garden variety with fruit ripening in mid December. Expect your first fruit when the plant is around 3 years old. It requires a full sun position with protection from wind but does not require a cross pollinator to bear fruit.
While Stella Cherry trees are self pollinating, it's good to plant more than one variety to ensure they put out a good crop of fruit and to extend the fruiting season. Don't forget to net your cherry trees. The "avium" in their name is latin for BIRD, for a reason you can probably guess.
This plant is bare-rooted. Click here for more info on bare rooted plants.
Approximately 5ft in height.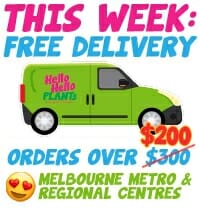 Browse plants by…
Search Products