Cottage plants Package 10 x 8″ Pot
A convenient package of cottage plants to make it easy for you to plant out a cottage garden. We select up to 10 different random plants that look great together and are a mix of colorful flowering plants that grow to various heights. They will have established roots, will be a good size plant, and will be ready to plant into your garden. There will be a mix of annuals and perennials.
Click here to read more about cottage gardens and how to layout the plants.
This package covers approximately 4-5m2. Buy extra packages to cover more area.
10 x 8inch(7.5cm) pots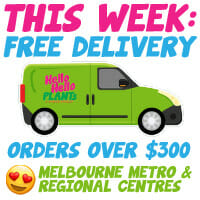 Browse plants by…
Search Products