Ligustrum 'Golden Privet' Variegated 8″ Pot – Bulk Buy 10
Ligustrum ovalifolium aureum 'Golden variegated Privet'
Golden Variegated Privet is a fast growing dense hedge with medium sized glossy gold/green leaves and clusters of beautiful creamy-white flowers that bloom in July.
The Golden Privet is normally evergreen but may loose leaves in very cold winters. Can be trimmed to size and shape, great as a hedge for privacy or shelter.
8″ pot size. Bulk Buy of 10 pots.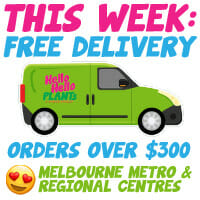 Browse plants by…
Search Products