Mystery 3ft Standard Roses
Assorted 3ft Standard Roses needing a new home!
Sadly we have misplaced the labels to these varieties, and are unable to confirm the varieties until flowering time. If you love a surprise, and love cheap roses, here is the perfect buy for you!
Grafted as a 3ft standard (90cm tall)
Plants are chosen at random, we do not know which colour you will receive.
Cannot be exchanged or refunded.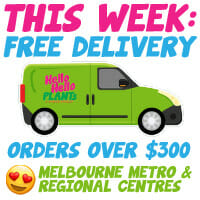 Browse plants by…
Search Products