Populus 'Crows Nest' Poplar 8″ Pot (Freshly Potted)
Populus euramericana x nigra
Crows Nest Poplar are tall, narrow growing trees, ideal for lining driveways or boundary lines. Unlike the regular poplars, the Crows Nest is resistant to many diseases that affect them. They make a good windbreak as they are quite resistant to wind, however they do require a decent amount of moisture during the dry months to keep them looking lush and healthy.
8″/20cm pot size.  Approximately 2-3ft tall
FRESHLY POTTED – This product has been re-planted into a larger pot as it has outgrown its previous pot. Soil may fall away easily from the root ball when planting but not to worry! Just be delicate with any new roots forming when planting.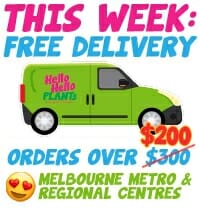 Browse plants by…
Search Products





Product Categories