View cart
"Cordyline 'Pocahontas' 6″ Pot" has been added to your cart.
Prunus 'Falling Snow' Weeping Cherry 1.8m 2nd Year (Bare Root)
Prunus 'Snofozam'
Weeping Cherry 'Falling Snow' is an eye catching beauty. Plant this cutie in your front yard and you'll have the neighbours drooling.  'Falling Snow's' cascading branches hang closer to their trunk, making it fantastic for smaller spaces. The name 'Falling Snow' couldn't be more fitting! During early spring an explosion of tiny single white flowers covers the gently weeping branches, giving it the look of falling snow suspended in mid air. It doesn't stop there, during summer lush green leaves dangle in the summer breeze and when we get to autumn the whole tree changes into a hue of apricot orange and glowing golds.
Perfect for any yard as this beauty is compact and only stays as tall as its graft height. 'Falling Snow' or 'Snow Fountain' weeping cherry is best kept out of the wind so as to retain the blossoms and autumn leaves for longer. Weeping cherry's don't like soggy roots so plant in well draining soil or in a mound above the soil line to assist with drainage.
For care instructions and additional information, click here!
This plant is bare-rooted. Click here for more info on bare rooted plants.
1.8m/6ft graft.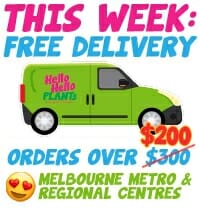 Browse plants by…
Search Products