Eucalyptus 'River Red Gum' 16″ Pot (Eco Grade)
Eucalyptus camaldulensis "River Red Gum"
River Red Gums are Australia's iconic tree and is found all across most of the country. They are large trees growing to 40 metres high under optimum conditions.
They can grow to be well over 100 years old. Initially fast growing and an excellent quality firewood. The wood has  a deep red colour and is very heavy and dense.
This product is Economy Grade/Imperfect stock, which means it's a little bit scrappy, but with some tender loving care it can be returned to it's former glory. Not recommend for a novice gardener. Economy items cannot be returned or exchanged.
16″ pot size.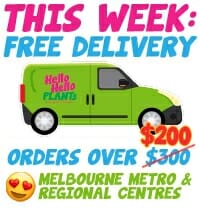 Browse plants by…
Search Products