Coastal
Coastal conditions can vary remarkably; this is why we have included two coastal plant categories. Please go to the Extreme Coastal category if you live right on the beach.
Many plants will thrive in coastal conditions and there are many varieties to chose from. Often coastal plants will have fragrant foliage and colors like silver, blues and grey, which resemble the color of the sea. They are easy to care for and have a natural and casual feel. The key to success is proper preparation of the area for maximum performance of the plants, as sandy soil is the main enemy in these conditions as water will drain straight through.
No products were found matching your selection.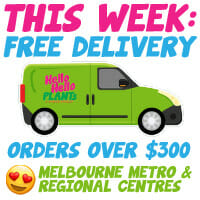 Browse plants by…
Search Products