Formal gardens plants

in Australia

 
Formal gardens in Australia are considered very traditional, rewarding, and impressive yet surprisingly simple, the basis being strong structure, defined lines, symmetrical balance and rhythmic patterns. This garden style was originally reserved for the large properties of noblemen and royalty of Europe, whereas now even the smallest garden can accommodate a formal design. 
Read More

If you want to create a formal garden design, Hello Hello Plants & Garden Supplies can help. Formal gardens require planning. Chris, our in house horticultural expert, has had years of experience in the trade. He has produced some exceptional formal garden designs, leaving his clients very happy! Book a garden design with him today! Or, if you already have your plan, we can help you get the right formal garden plants to suit. 

Key features 

 

Symmetry and repetition

 

Neat lines and shapes, less is more!

 

Not too much colour. Mostly greens with splashes of floral colours, such as roses

 

Lots of hedging, with a flair for technique. A formal garden is a great way to show off ones pruning and hedging skills

 

Formal water features and sculptures, often simple or Greek design as a central focal point

 

Square or rectangular paving and patios to match hedging borders

 

Formal avenues of trees along driveways or fences

 

Maintenance

 

High maintenance. Formal hedges and topiaries need a lot of maintenance to keep them in shape. When they start to grow out of their shape, they make the overall design look unsightly and depending on which plant you have hedged you could be trimming a lot! Regular watering and fertilizers in the warmer months help maintain healthy and strong plants. 

If you need more interesting formal garden ideas, you can get in touch with our experts today.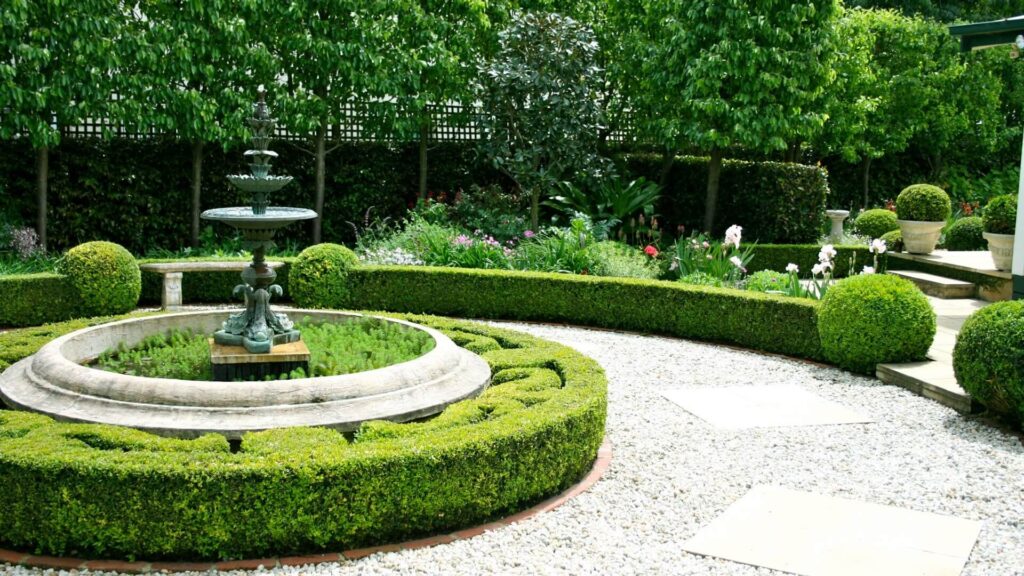 Showing 1–40 of 656 results