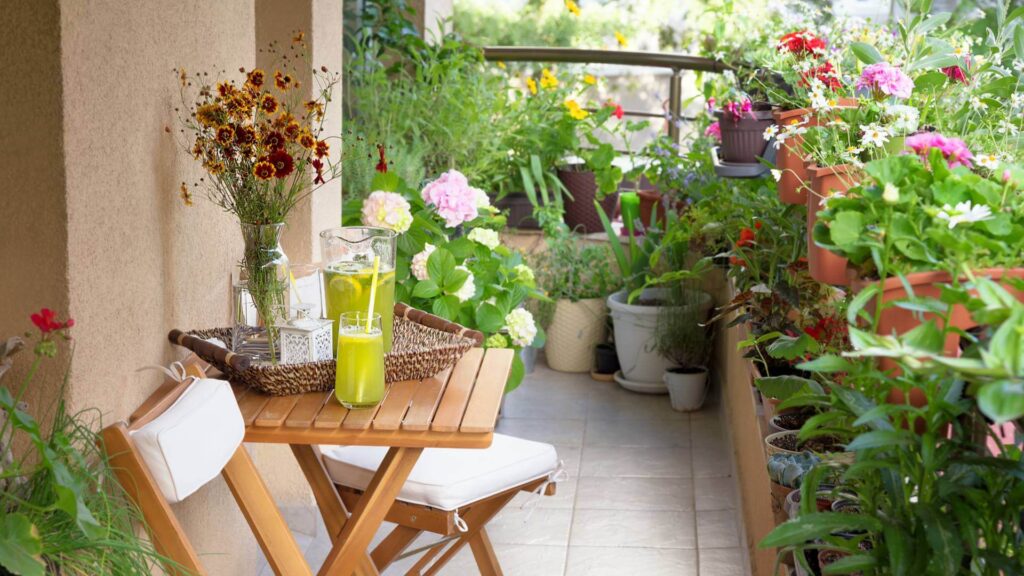 The Potted garden can be used for many different circumstances. They can give life to a high-rise building or flat with nothing but a balcony or add some colour to the patio. They can provide fragrance by the front door or add a touch of class to a small courtyard with some large pots. They're used indoors at the home or office, in window boxes, hanging baskets and aquariums.
Key Features
Circular, square, rectangular containers in varying sizes
Can be made from any material, as long as it can hold a plant and soil!
Placed indoor on the floor, on a stand or hanging
Outdoor in a large centralised pot or placed as a feature within a garden bed
Singular plant in a pot or a group of plants forming a tiny garden within a pot!
Maintenance
Plants in pots and containers rely on you to give them everything they need as their roots can't reach to get it themselves. Outdoor potted plants will require regular watering in summer and protection from cold. Indoor require regular attention, particularly if you have heating and cooling on regularly. See our Indoor category for more details.
Tools
Gardening gloves, trowel, hose, watering can (indoor or outdoor depending on your potted garden), dustpan and brush
Showing 1–40 of 1814 results