Trade
Order Fulfilment and Quoting
Need Help with your Planting List?
Many a landscape architect creates a gorgeous landscape that would look fantastic if the environment was ideal. But some don't have the technical and horticultural knowledge of plants to achieve and maintain the desired look. A recent example of this was a client wanted an avenue of trees and Cercis canadensis, Eastern Redbud 'forest pansy' had been recommended but these are easily damaged by the wind and a better substitute in that particular windy area would be the Prunus Nigra Fastigiata 'upright flowering plum' for a similar colour. The substitute tree will last longer and as a bonus was also much cheaper.
Need a quote for the whole planting list not just what's in stock now? 
No matter whether you're a householder, property developer, property investor, shop or factory owner or landscaper, if you need assistance in getting a quote or putting together a quote we have a professional fulfilment service that can quote, assemble and deliver your garden lot on time and on budget. If we don't have it in store, we can usually find it for you and prepare it for a timely delivery.
The professional staff of our Campbellfield store each do close to 100 quotes, orders and deliveries each week and they are able to source from over 200 different suppliers in Victoria, NSW, QLD & South Australia to get what you are looking for at the right price.
Horticultural and design advice
If you need help in working out which plants to plant, don't have a planting list & the deadline settlement is looming, our staff can assist you to work out a planting plan and planting list. Once you have a planting list simply call, fax or email in your list, tell us when these plants will be required for planting and give them an idea of the sizes required and the budget.
Sometimes certain plants, if they are in short supply, can be very expensive. If you need to contain the cost of your job, ask the staff if there are any items that could be substituted to slightly different varieties or heights without destroying the integrity of the plan. You can often slash hundreds of dollars from the cost of your garden plan with one or two small changes. It doesn't matter how big or small your budget or job is or whether you need the plants tomorrow or next month or if you need them delivered 300kms away!
We love a challenge so give us a call.
Professional Landscape Gardeners
We offer special rates and service for professional landscape gardeners. If you are in the trade inquire at our store about how we can help you to run a more profitable business.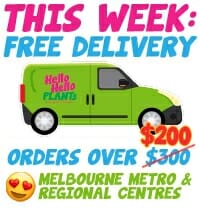 Search Articles