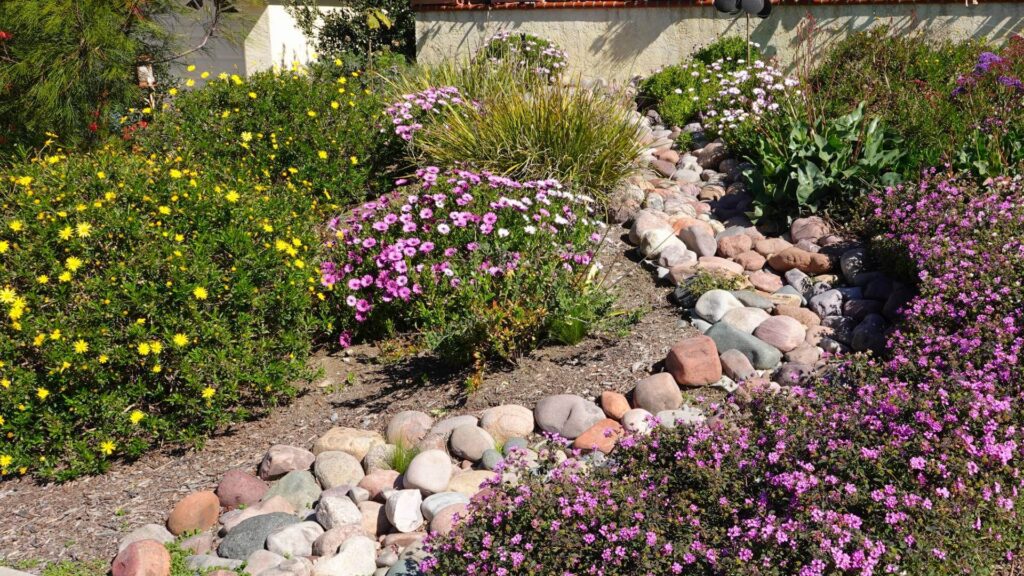 A once small feature of a regional garden is now becoming a popular garden style. The Dry-riverbed garden is a unique and creative way to transform ones garden into a natural work of art. This styles functionality includes redirecting water from undesirable places, making use of sloping landscapes or points at which water pools and flows or texturing flat, boring spaces. It is just as the name describes – a dry river bed, only becoming wet when it rains.
The Dry-riverbed can also be incorporated into other garden styles such as Japanese, Forest Garden, Lushy & Leafy, Native, Rock Garden and Coastal.
Key Features
A main, meandering rocky 'riverbed'. It can be as neat or as natural as you feel
Rocks and logs of all sizes to form the edges and different heights
Ground covers and grasses contrast well against each other and the riverbed
Sculptural feature trees can create a miniature river scene but don't use anything too bushy that would grow over the river bed
Maintenance
Low maintenance as most of the plants that are used along the river bed are dwarf or low growing. Should the Dry-riverbed be used in a Lush & Leafy or Japanese garden style, you may need to water more regularly as plants in these garden styles require more water or humid conditions.
Tools
Gardening gloves, secateurs, trowel, hand fork, shovel
Showing 1–40 of 262 results