Our Story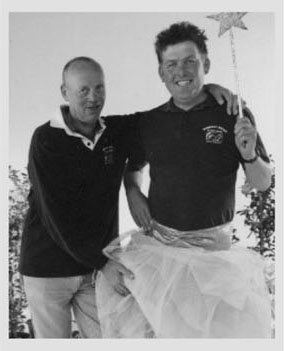 In 1995 Chris Lucas and Bill Peeters paired up to create a small one acre plant nursery on an old junky site in Emerald Victoria. They named their nursery Wandin Gully Tree Farm. Wandin Gully Tree Farm employed locals and stocked a small range of roses, shrubs and trees.
Chris had been involved in horticulture for most of his life, with both his mother and father successful nursery-people in their own right. Previous to Wandin Gully Tree Farm he had successfully run a farm tree mail order business, and had also written and published a book on Paulownias & Tagasaste. Together with his wife Marie he wrote and published an annual newspaper called The Farm Tree News which went out to around 100,000 farmers.
Chris has an incredible passion for plants and has a real love for showcasing and marketing plants. Chris completed many fun and interesting photo and marketing projects for plants such as Gunnera mannicata 'The Giant Amazon Perennial' and Paulownia kawakami 'The Sapphire Dragon Tree'.
Chris and Bill were unknown in the retail plant marketplace and employed the services of Maurie Fields to voice their radio commercials. A year or two after opening they changed their name to 'Wombat Gully Plant Farm' and Chris used catch phrases such as 'Check out the wombats out the front mate', 'Get bare rooted' and 'Hook on the trailer, bolt on the roof racks' in their advertising.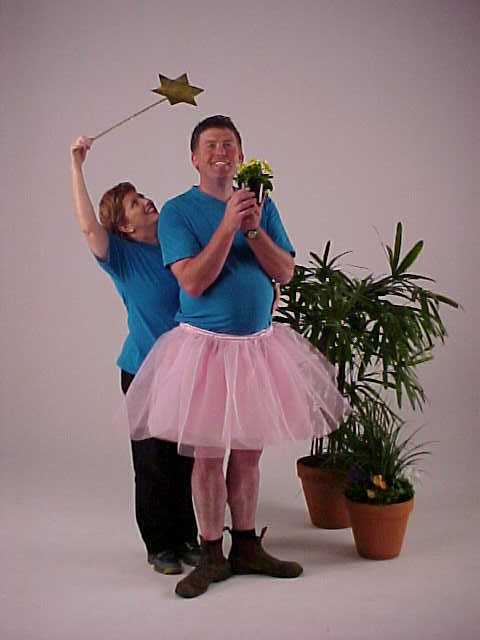 In 2000 Chris & Bill decided to go their separate ways. Bill continued to own and operate Wombat Gully Plant Farm in Hoppers Crossing & Geelong and Chris continued to operate Wombat Gully Plant Farm in Emerald. To differentiate the businesses Chris developed the trading name 'Chris & Marie's Plant Farms' seeing the introduction of his wife Marie in the television and radio ads. Marie had studied dance and singing for many years and brought a fresh lively approach to the ads. Bill later sold his nurseries and moved up north with his wife Wendy.
Over the next few years Chris together with his team worked really hard and have developed some of the most popular plant promotions which have become household names such as Neighbours-Be-Gone® Trees, Silver Stirling™ Pittosporum & Aussie Outdoor Palms, to name just a few.
In 2011 Chris and Marie's had grown to span 6 retail stores throughout Victoria, but due to economic downturn, mismanagement and embezzlement, were forced to close all but one store in Campbellfield. Continuing to trade for 3 years with increasing success, Chris and Marie's Campbellfield was then liquidated against Chris' wishes in 2014. However Chris and his hard working staff had made a very large dent in the past debts of Chris and Marie's.
Banding together as a family, Chris' children managed to re-open the Campbellfield nursery under a new name: Hello Hello Plants. Chris himself took a step away from management, focusing instead on horticultural research and development, and helping customers with his plant expertise, and Marie since retired from the nursery business.
Now 9 years later, working as a family team and utilising modern technology to run a more efficient business, Hello Hello Plants has grown to be the largest retail nursery in Victoria.