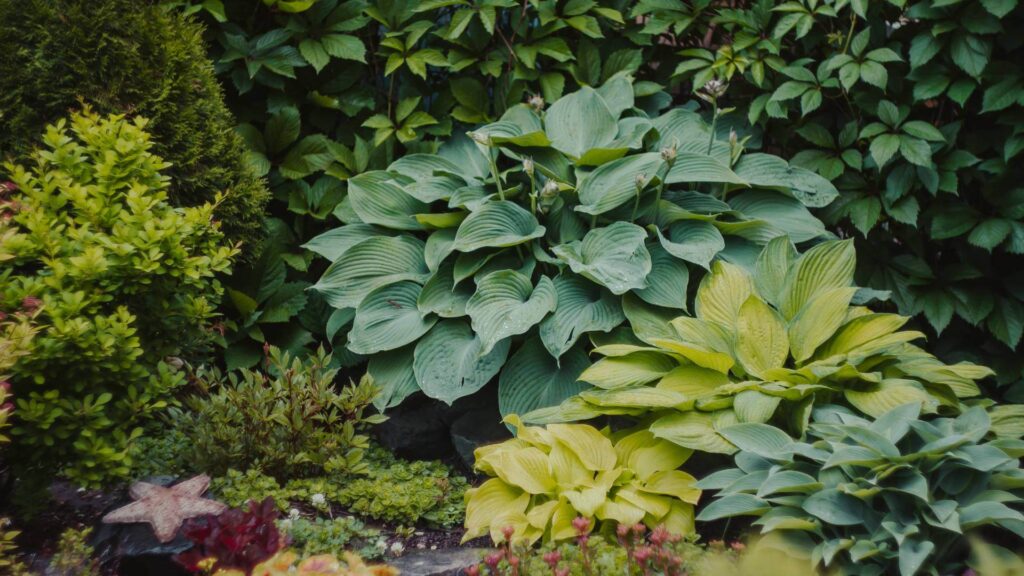 Similar to that of the Woodland or Tropical garden styles, the Lush & Leafy garden is jam-packed full of lush and leafy plants. It has three layers – canopy, understory and groundcover that fill out the garden bed. This garden style can fit into any space, whether it is down the side of the house, the entire back suburban yard or a little pocket in the corner.
Key Features
Lots and lots of leafy plants of varying shape and colour
Completely covered understory – shade loving plants are preferred
Hostas, Liriopes, Hellebores, Arthropodium, Fescues, Birds Nest and other ferns
Evergreen trees to create year-round shade
Meandering stone, mulch or dirt paths
A large rock or two, water feature or a sculpture nestled amongst the leafyness
No straight edges, including garden edges – they should be covered in leaves!
Maintenance
Low maintenance as most of the plants in this group don't require pruning or trimming as they grow naturally the right height and shape. Watering may e required in hot, dry areas to maintain that healthy lush look. Once established, the leaves will smother the weeds
Tools
Secateurs, trowel, hand fork, hose, gardening gloves
Showing 1–40 of 398 results