Chris was asked an interesting question by a customer recently: Why is the nursery down the road selling roses that look just the same as yours, for $70, when yours are closer to $20?
The answer is that Hello Hello Plants is a family business that grow a lot of our own plants on our farm, and those that we don't, we buy in bulk. Also, we sell a lot of plants! This means we can keep prices low all year round. We're the nursery where you come to get a carload of plants for your whole garden, rather than just one item.
We also work closely with growers who want to clear out their plants, and instead of keeping the profit margin when we get a good deal from our suppliers, we lower our prices accordingly to pass on the savings to our customers so they can buy more plants. This helps growers sell their stock to make way for next seasons crops, and it's a team activity that benefits both our growers and our customers.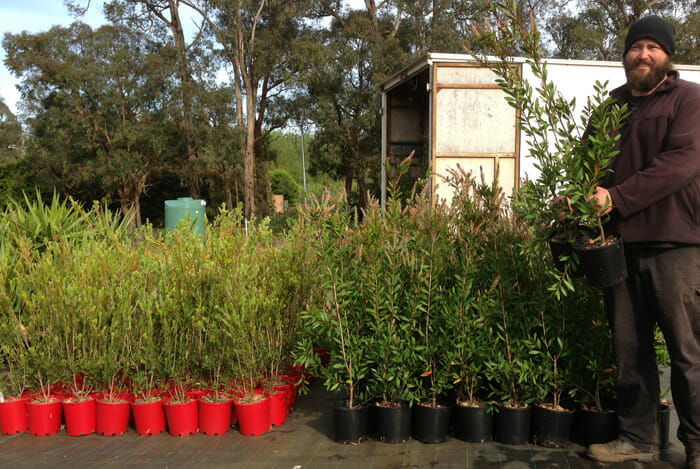 Farm manager Eugene with a crop of aussie natives.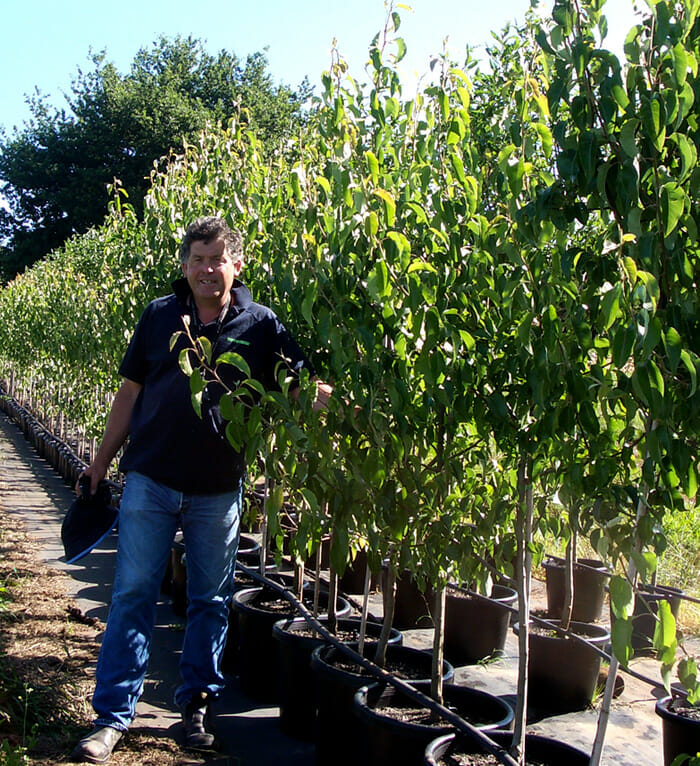 Chris inspects a grower's fine crop of advanced Ornamental Pear Trees.
It may sound like Hello Hello Plants sell mostly "seconds" or "old stock", but this isn't the case. Plants we sell don't sit in our nursery for a year getting straggly and too big for their pots. We sell in such volume that our plants are generally freshly potted when you buy them, and sometimes come straight from the grower's fields to you. Often, we are selling plants from the same suppliers as certain large home improvement chains that shall not be named, but without the price markup.
On top of this, because of our strong relationship with our growers, Hello Hello Plants can also source a huge variety of plants for times when you are looking for something specific we may not have in store, and still get it to you at a great price. We know it's more convenient to get everything you need from one nursery, so we do the ring-around, and if possible get the exact plant or variety you were looking for. We will also suggest substitute plants where appropriate that may do the job better and save you money at the same time.
Hello Hello Plants also offer several other useful services, such as our $34.99 Metro Melbourne delivery service, interstate and country Victoria delivery wherever possible, and free garden designs done by experienced garden expert Chris.
Our aim is to bring more "life" to life by helping to create great gardens that everyone can afford.