Poolside
What better view from your pool than a gorgeous poolside garden. And even better than the view is a garden that doesn't litter your pool with plant debris! The tricky part with poolside gardens is choosing the right plants that don't drop flowers or petals, leaves, nuts and berries or attract too many insects that could bite or sting you when you get out of the pool. The garden also has to blend well with the pool and you may need some privacy from the neighbours so a hedge or screen is often needed.
Key Features
Dwarf, low maintenance plants so as to reduce trimmings flying into the pool
No flowering plants or flowers that stay on the plant when they die
No deciduous trees!
No trees or hedging with invasive roots – in particular Ficus! Though it is lush, leafy and doesn't flower, it shouldn't be planted within 4m of a pool
Keep garden beds protected from the splash of pool water – chlorine is poison and salt water in abundance is too
Grasses, succulents, palms, Bird of Paradise, Cordyline and Flaxes
Paved areas with stone or brick
No mulch, straw or anything that can blow or be walked into the pool
Bamboo, Waterhousia or Box Leaf Privet as a hedge or screen
Shaded areas to rest when out of the pool
Lawn so long as there is protection between it and the pool (loose lawn clippings!)
Maintenance
Medium to low depending on the plant choice. Most plants that suit a poolside need to be able to handle full sun and, once established are often self sufficient. However, some more tropical varieties will require regular watering. If any plants keep getting splashed by pool water, they will also require regular watering to wash off the salt or chlorine. The maintenance of the plants themselves needs to be minimal as you don't want to create mess that can fall or blow into the pool.
Tools
Secateurs, loppers, lawn mower, trowel, hand fork, gardening gloves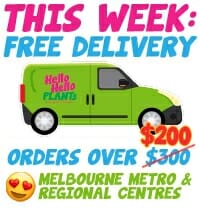 Browse plants by…
Price Range
Search Products