Japanese
The Japanese garden is an ancient art form for the Japanese people. It is based on religion, philosophy and symbolization, whilst representing and catching the essence of nature no matter how small the area is.
Many Japanese people believe that meaning exists beyond what can be described in words; they use the garden to look back and reflect upon themselves, meditate and rest.
Water is an essential element in the garden and the water features are often colorful with bright fish. Plants are usually arranged in odd numbers of 3, 5 and 7. Features include surfaces of natural rock, sand, pebbles, brush fences and bridges and very few simple beautiful Japanese ornaments such as lanterns, gazebos and statues.
No products were found matching your selection.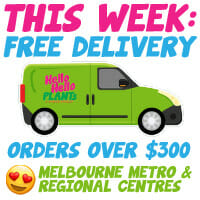 Browse plants by…
Search Products