Acer 'Common Field' Japanese Maple 13″ Pot
Acer campastre 'Italian Field Maple/Common field Maple'
This is a compact growing variety of field maple that is slow growing and reaches a height of 6-8 meters. Shade tolerant in its younger years, it is popular as a street tree due to its unproblematic nature and tolerance for air pollution and poor soil.
Italian Field Maples will do well in most soils, and are tolerant of shade and of frost. The Italian Field Maple, with it's attractive fruit, flowers and bark, could be the perfect addition to your garden.
13″ pot
Temporarily Out of Stock. Please call (03) 9359 3331 to ask our staff for a suitable substitute.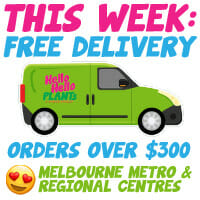 Browse plants by…
Search Products