Salix 'Wee Scotty' Mini Celtic Cascade 30cm 6″ Pot
Celtic Cascade 'Wee Scotty'
Chris created the Celtic Cascade in 1996, as a an affordable and extra hardy weeping tree for everyone. In 2018 he has taken it one step further and created Celtic Cascade 'Wee Scotty' the little brother of the grafted weeping Celtic Cascade.
The "Wee Scotty" is a small deciduous weeping tree reproduced from cuttings, not grafting, which makes them even tougher. Unlike it's older sibling it has branches all the way down it's trunk creating a bushier appearance. 
It's name comes from it's small nature. The Wee Scotty can be grown in a pot all of it's life, in a courtyard or balcony. It can be kept as a small feature tree in the garden or it can be staked and woven up the stake to create an up to 8ft tall bushy weeping tree. 
6″ pot size.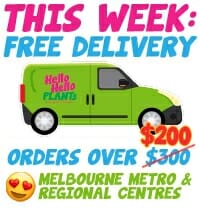 Browse plants by…
Search Products





Product Categories