You cannot add "Chamomile 'Lawn' 4" Pot" to the cart because the product is out of stock.
Chives 4″ Pot
Allium schoenoprasum
Chives come from the same family as onions, leeks, and garlic. And originate from Northern Europe and North America. Chives are used as decorative borders in Britain. They are the mildest of all onions, and are probably the easiest to grow of all the culinary herbs! They are a hardy perennial herb and grow in clumps, in almost any soil condition. Although they prefer rich soil in a nice sunny position. They are also perfect to grow in pots. Splitting the plant every few years will ensure the plants survival. Chives can reach up to 60cm in height and don't have the typical onion bulb. The clumps have shoots of little purple flowers, which are very pretty and also edible. Use chives in sauces, fresh salads, in egg or omelette recipes or with cream cheese. Can be used as a garnish on soups or potatoes. Diced leaves are great mixed in sour cream for baked potatoes. Or why not mix with softened butter and add to grilled meat! When harvesting, cut close to the ground, which is better for the plant. Store in airtight plastic in the fridge for up to a week. You can also preserve chives in butters, oils, and vinaigrettes.
4″/10cm pot size.
Additional information
| | |
| --- | --- |
| botanical name | Allium schoenoprasum |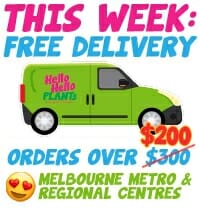 Browse plants by…
Search Products