View cart
"Juniperus "Creeping Juniper" 6″ Pot" has been added to your cart.
Cupressus 'Glauca Pencil Pine' 13″ Pot
Cupressus sempervirens 'Glauca'
Glauca Pencil Pines are widely agreed to be the ideal narrow, tall growing conifer. They don't produce lots of cones that weigh down the branches and cause them to flop outwards and ruin their shape, and they're very hardy and tolerant. Glauca Pencil Pines grow at a rate of about 1 metre per year and love to be trimmed once they reach their desired height. Use them to frame features in the garden or create a narrow screen.
13″ pot size, approximately 1.6-1.8m in height.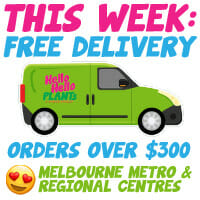 Browse plants by…
Search Products