Osmocote Controlled Release Fertiliser: Roses, Gardenias, Azaleas & Camellias 500g
A set and forget controlled release plant food formulated specifically for roses and acid-loving plants, both in the garden and in pots. It contains enhanced levels of slow-release iron and magnesium to promote healthy, dark foliage and is ideal for those who don't have the time or inclination to tend every plant or garden bed individually.
This specially formulated fertilizer is ideal for acid-loving plants and feeds continuously for up to six months.
• Contains 6 months feed
• Plus trace elements
• Fast and Easy
• No Surge Growth
A few popular ericaceous (acid-loving) plants include azaleas, rhododendrons, hydrangeas, camellias, daffodils, blueberries, and nasturtiums.
FEATURES
The release of nutrients depends on temperature – more when it's warm and plants are growing and less when it's cold and growth is slow
Scotts Osmocote® uses advanced prill technology that ensures even and controlled nutrient release with no wastage
Controlled release means feeding less often and more effectively; less frequent feeding is more economical and environment-friendly
Wetting agent improves water absorption into the soil or potting mix and helps plants take up nutrients
Boosted iron keeps leaves greener for longer
SUITABLE FOR
All plants in the garden or in pots preferring an acid soil or potting mix and fertiliser (pH 5.2 – 6.2)
Roses in the ground and in pots
Safe to use on new plants – the controlled release of nutrients means it will not burn soft leaves or tender young roots
Size 500g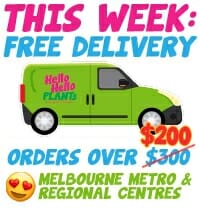 Browse plants by…
Search Products





Product Categories