Betula pendula 'Silver Birch' 12″ Pot
Betula pendula 'Silver Birch'
Have you ever peered into a garden and thought, "Oh my! What is that beautiful tree with a ghostly white trunk and delicately floating lace like leaves?"  That my friend, is the Betula pendula, or for those of us who do not speak Latin – Silver Birch Tree! In sexual maturity these beauties will develop their distinguishing smooth soft white bark. It doesn't stop there! Their ever changing leaves put on a show for most of the year, bright green in summer that gently turns into a buttery yellow-gold for autumn.
This narrow growing specimen is a perfect feature tree for most urban gardens, or planted in a group to create your own mini forest. Low maintenance and fast grow – the Silver Birch is hard to beat!
Grows approximately H: 8 Meters W: 3-4 Meters
12″ pot size, approximately 6ft in height.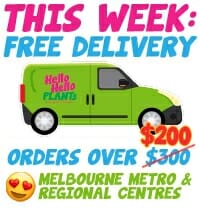 Browse plants by…
Search Products