Westringia 'Coastal Rosemary' 6″ Pot
Westringia fruticosa
Coastal Rosemary is a tough and beautiful ground cover with marvellous versatility. It's masses of white flowers make it quite attractive to the eye, and it has the all-important trait of being a low-grower that requires little pruning. It's ideal for either mass-planting or simply for when you need an attractive but low maintenance plant in the garden. A gorgeous addition to any garden!
Coastal Rosemary grows well in everything from sandy to well drained clay soils, and is hearty enough to tolerate cold AND drought. It can reach 2m or more high and 5m across, depending on how you shape and fertilize it – the choice is yours! It loves anything from full sun to part shade.
6″ pot size, approximately 20-30cm in height.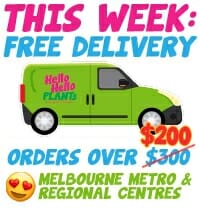 Browse plants by…
Search Products





Product Categories