Formal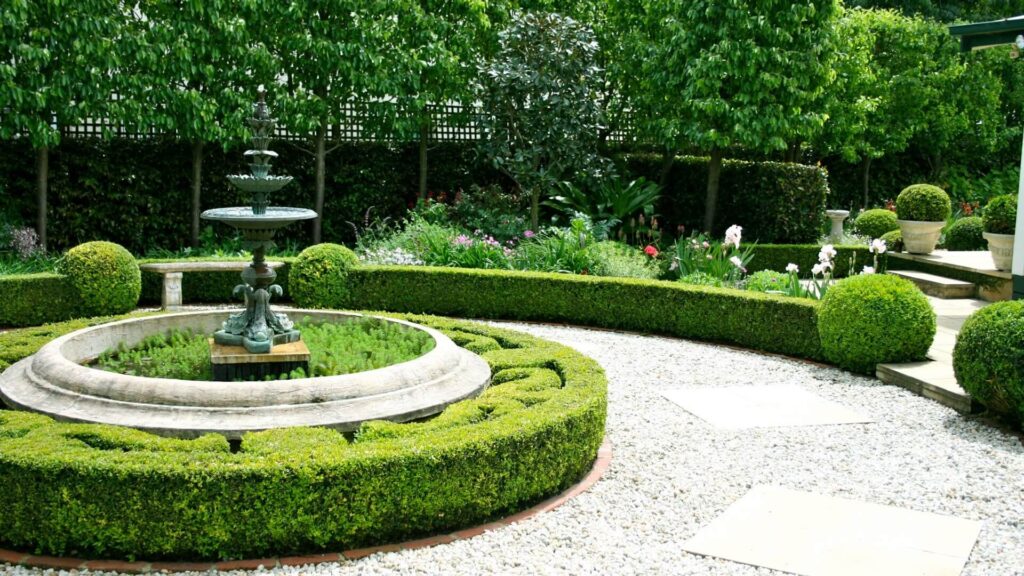 Formal gardens are traditional, very rewarding, impressive yet surprisingly simple, the basis being strong structure, defined lines, symmetrical balance and rhythmic patterns. This garden style was originally reserved for the large properties of noblemen and royalty of Europe whereas now even the smallest garden can accommodate a formal design.
Key Features
Symmetry and repetition
Neat lines and shapes, less is more!
Not too much colour. Mostly greens with splashes of floral colour, such as roses
Lots of hedging, with a flare for technique. A formal garden is a great way to show off ones pruning and hedging skills
Formal water features and sculptures, often simple or Greek design as a central focal point
Square or rectangular paving and patios to match hedging borders
Formal avenues of trees along driveways or fences
Maintenance
High maintenance. Hedges and topiaries need a lot of maintenance to keep them in shape. When they start to grow out of their shape, they make the overall design look unsightly and depending on which plant you have hedged or topiarized, you could be trimming a lot!
Regular watering and fertiliser in the warmer months maintains a healthy, strong plant.
Tools
Hedge trimmers, shears, loppers, pruning saw, secateurs, builders level or string (to make sure your hedge is straight), ladder (to reach the top of your hedge), gardening gloves
You cannot add "Adenanthos 'Platinum' PBR Woolly Bush 6" Pot" to the cart because the product is out of stock.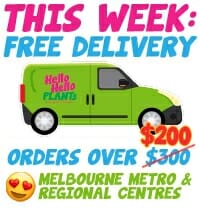 Browse plants by…
Price Range
Search Products