Berberis 'Silver Miles' Japanese Barberry 8″ Pot
BERBERIS x ottawensis 'Silver Miles' 
The Silver Miles hybrid barberry looks quite like the purple-leaved Japanese barberry( atropurpurea) with a more interesting folliage. It shows intermediate characteristics of both of its parents: European barberry (Berberis vulgaris) and Japanese barberry (B. thunbergii)). It has deep red-purple foliage with splotches or blushing hints of silver-gray. This barberry develops into a tall, rounded to spreading mounded deciduous shrub.
Rounded oval leaves that are reddish burgundy and turn to a gorgeous red each autumn. In spring, clusters of pale yellow flowers edged in red dangle from the spiny twigs. After bee pollination, the flowers produce small oval red fruits.
Grow 'Silver Miles' in full sun to bright dappled shade. It prospers in any moderately fertile soil that is moist but well-drained. Use this deciduous shrub as a screen or barrier shrub to prevent trespassers on a property, or to help keep animals within a zoned area. This cultivar's purplish foliage provides excellent contrast for other green-leaved shrubs in a mixed border.
Approx mature height: 3.5m wide x  2.5m wide
8"/20cm pot
Temporarily Out of Stock. Please call (03) 9359 3331 to ask our staff for a suitable substitute.
Email when stock available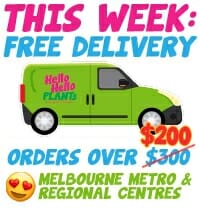 Browse plants by…
Search Products