Lagerstroemia 'Enduring Summer Red' Crepe Myrtle
Lagerstroemia indica 'Enduring Summer Red' Crepe myrtle
Enduring Summer Red is the first Crepe Myrtle to flower every summer with big blooms of deep red flowers that continue through until late Autumn. A compact shrub that adds a splash of color and interest to the garden all year long; with rusty, red-orange autumn foliage that drops in winter, followed by red early spring foliage that turns to green.
This compact shrub grows to about 1.5 high and wide.
Crepe Myrtle is a small to a medium-sized deciduous shrubby tree that is well adapted to perform beautifully in the Australian heat. Drought tolerant, these trees bear masses of blooms with a crepe-paper like texture in Summer, when nothing much else is flowering. A deciduous tree, the foliage turns bright orange-red in Autumn before falling making it perfect to plant on the northern side of the garden to allow precious Winter sun to shine through. Crepe Myrtle responds well to pruning and is frost hardy and mildew resistant.
SKU:

LGEDSCN00

.
Categories: Coastal, Cottage, Deciduous, Extreme Coastal, Hedging & Screening, Native, Perennials & Annuals.
Tags: Coastal, Coastal Gardens, Crepe Myrtles, Deciduous Trees, Red Flowering.
View our
Return & Refund policy
.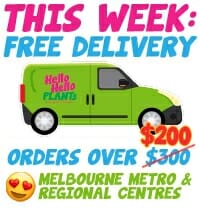 Browse plants by…
Search Products