Sedum 'Donkey's Tail'
Sedum morganianum
Donkey's Tail or Burro's Tail.
A Succulent with thick tails of bluey green overlapping leaves that hang down from a central growing point.
The Leaves start off rounded and elongate as they mature. Pink flowers will appear from summer at the ends of the tails. If planting indoors, make sure it has bright light for best results! It is the perfect hanging plant.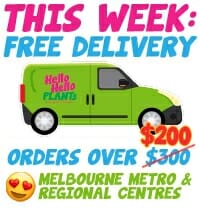 Browse plants by…
Search Products