Extreme Coastal
Living right on the beachfront is very natural and special, yet gardening right on the beach can present another special challenge. Some plants will thrive by the beachfront provided you are realistic about what you decide to plant. For extreme conditions we have chosen the very hardiest seaside plants.
Wind is one of the main enemies of the seaside garden, tearing at the foliage and drying out the soil. The salt carried in the wind will scorch the leaves and may cause stunted growth on some plants. The other main enemy is the sandy soil, which the water and nutrients will run straight through, drying out the plants and leaving them a little malnourished.
Key Features
Robust, structural trees and bushes, often not as densely bushy as those inland
Low growing, tightly formed shrubs, small soft grasses and thick-leaved groundcovers
Colourful foliage – silvers, blues and greens
Sandy tones, grey woods reflecting the colour of driftwood, stones
Wooden paths, stone pavers
No light mulches – nothing that can blow away
Maintenance
Low – almost no maintenance as these plants have to be able to constantly handle the tough coastal environment. Upon planting you will need to keep an eye on the plant, if it's drying out, if it needs staking to stay upright etc. Once the plant has established, they will have earned their place in your garden!
Tools
Shovel, stakes, tree ties (for staking trees in place upon planting), loppers, pruning saw, hose, watering can, gardening gloves,
View cart
"Crassula Jade (Large Leaf) Succulent 16″ Pot" has been added to your cart.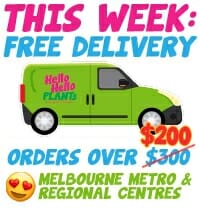 Browse plants by…
Price Range
Search Products