Welcome to Hello Hello Plants & Garden Supplies! Browse hundreds of our garden plants, trees, shrubs, flowers, latest specials, and regular favorites at wholesale prices from our online store, without having to leave home. Or phone us directly at our Campbellfield store on (03) 9359 3331.
You can also come to see us in-store at 1477, Sydney Road, Campbellfield. 3061
If you are looking for something we don't appear to have, our experienced staff can either recommend a great substitute plant, or we can almost always find it for you from one of our suppliers. Just ask.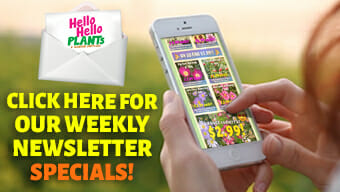 Top Plant & Garden Specials