Did you know you could add $100,000 of value to your property, just by having a great garden?
If you're thinking of putting your house on the market, we have some great tips to increase the sale price and have punters bidding more!
---
First, you need to ask yourself two questions:
1.When are you putting your house on the market?
Timing matters and some periods of the year sell better than others. Spring, for example, is one of the busiest times of the year for the real estate and nursery industry in Melbourne and Victoria. It's the time when plants look their most beautiful and in real estate it means the first impression of the house – the garden – will look its best!
2.Who are the potential buyers?
Are you selling to investors, young couples or families?
Talk to prospective agents with good local real estate knowledge and work out who is likely to buy your property.
Once you know who might want to buy your property, you'll better understand what their ideal garden would look like and design to suit!
A family may want play spaces, shade trees, kid and pet safe plants or a veggie garden for the kids.
Young couples could want big entertaining areas, quirky or stylish garden beds, reflecting their style.
Investors would want low maintenance, stylish and neat gardens, something they could rent out or put up as an Air B&B without having to worry about the maintenance.
Put yourself in their shoes and envisage the garden they want to see themselves in.
---
Buyers viewpoint
What needs to go
Set aside some time to inspect your garden. Imagine you're the investor and hop in the car and drive up to the property. Or stand outside the property as if you were buying it yourself. Look at it freshly and get the right impression for the property.
Take note of what looks unsightly. What needs to be covered or repaired. Pay attention to fencing damage, stained or broken paths, weeds and dilapidated garden ornaments, all of which would be a weight on a buyers mind – "I'm going to have to fix that".
Fix any of these eyesores by either giving them a lick of paint, a nail here and there or removing it altogether.
What's missing?
Now it's time for the design elements. Is there a large space in the corner that could use some colour? A hedge along the side to block the neighbours? A feature tree or ground covers?
When assessing this, remember you're designing for the buyer, not yourself. Research the garden styles and types of plants required for that style of garden. Plants to suit different styles of garden can be found on our website.
We do garden designs!
Or, we can cut out a lot of the nitty-gritty and design it all for you!
Book a one-on-one Garden Design with Chris and bring in photos, measurements and your buyer information. We'll put together a planting list along with a basic design that will get the curbside appeal.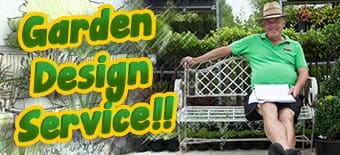 Give yourself as much time as you can to get the garden ready. We can even recommend a contractor to help plant the garden for you.
Finishing touches
Now you've got your garden designed and planted, it's time for the finishing touches
Paths 
Consider pressure washing concrete paths to clear them off soil from the planting process. For stone or dirt paths, top them up with more material.
Lawns 
Brown patches in the lawn are sure to draw a buyer's eye and distract them from the rest of the house. Patch up the lawn in winter – rye grasses will germinate in just a few weeks. If you only have a few weeks you can replace the lawn with roll-out live turf.
Make sure the lawn is mown and the edges trimmed and neat
Garden Beds
Finish with a black or natural mulch, stones or pebbles. Refrain from using red mulch as it tends to look quite harsh.
Weeds
Remove them if you haven't already. These little suckers constantly turn up, especially in spring so you may have to routinely check.
Pruning
Neaten any pre-existing trees, hedges and shrubs. A trimmed hedge looks much nicer than a raggedy one.
Plant Size -Big, Bushy and Cheap!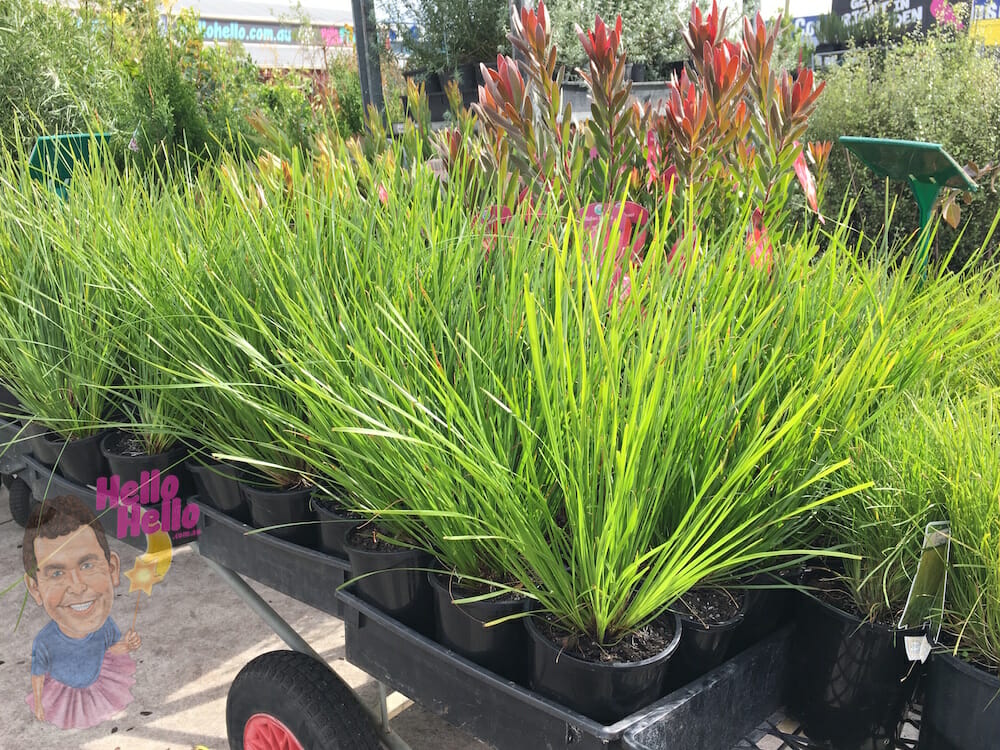 When planting to sell, it's best to create a big impact and first impression. This is difficult to achieve with a fresh planting of teeny, tiny seedlings!
Whether you're patching up some unsightly corners in an already established garden or creating a whole new design from fresh, bushier, more established plants will always give a better, longer-lasting impression for the buyer.
We generally have lots of big and bushy plant stock, ready to go at reasonable prices for any budget. Have a look at our current plant specials available online and at our Campbellfield nursery to see what deals you can get.
Check out our article about getting your house on the market FAST!