Currants produce masses of delicious berries during the summer. They are highly frost tolerant, enjoy cold winters but like sunny, semi-shade positions in summer. Varieties like the Red Currant are more sour than the others whereas the Black Currant produces fruit high in Vitamin C. Currants are ideal for cooking, often used to make jams, cordial and even liqueur.
Plant Type: Shrub
Uses: Jam-making, Winemaking, Desserts & Baking, Cordials, Autumn colour
Garden Types: Pots & Containers, Edible Garden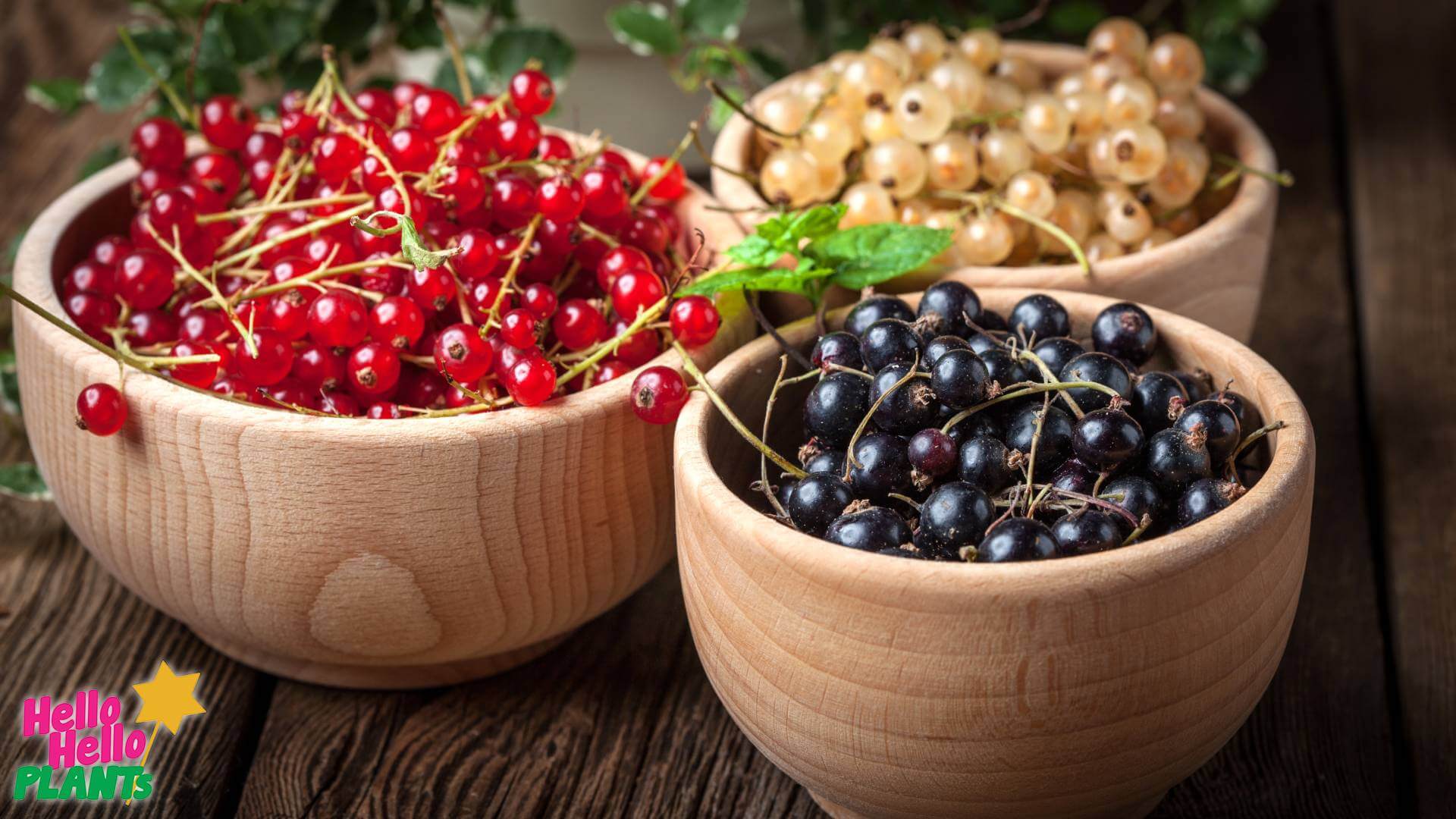 ---
Care

---
Sun Requirements: Full sun or a site that gets late afternoon shade.  Protect from strong hot winds.
Water Requirements: Regular watering.  Water more regularly when fruiting.
Soil Requirements: Rich, moist, free-draining soil.  Tolerant of heavy wet soils.
Fertilizing: Plenty of organic matter or farmyard compost when establishing.  Fertilise when new growth appears.
Pruning: Fruits on previous year's growth.  Prune dead wood with old berry stalks showing. Red and white currants fruit on second-third, year growth.
Tolerances: Frost, cold climates
Diseases: Leaf-spot fungus, currant shoot borer, Coral spot/Dieback fungus, Currant maggot
Sow: Late winter, or early autumn in mild climates
---
Key Features

---
Flower: Small white star-shaped flowers on sprigs.
Edible: Yes
Toxicity: N/A
Attracts: Birds for the fruit.  Net if necessary.