Easily the most popular groundcover and climber, Star Jasmine is picked for its heavily fragrant flowers and robust green foliage. An incredibly hardy and easy to grow plant, Trachelospermum suits most garden styles and makes a really wonderful cover for unsightly places.
Star Jasmine can be used as a beautifully dense groundcover. Employed in this way will smother out weeds and create an easy to maintain garden bed, the edges trimmed a couple of times a year to maintain the smooth, flowing edge.
As a climber, Chinese Star Jasmine makes a great alternative to a hedge, particularly for narrow spaces. Best grown up a trellis or over framework on a fence, this evergreen climber makes a wonderful backdrop or feature. It doesn't even have to be grown as a dense cover either! Make a real feature out of it, training the twisting vines over wire in a diamond configuration or cover an otherwise dull archway.
The fragrant flowers come out during the warmer months, filling the air with its beautiful jasmine fragrance. During the winter months the foliage turns a bronze-red in the cold, returning to its former green glory in the summer.
Plant Type: Vine
Uses: Groundcover, Medium Hedge, Climber
Garden Types: Pots & Containers, Formal, Modern, Hampton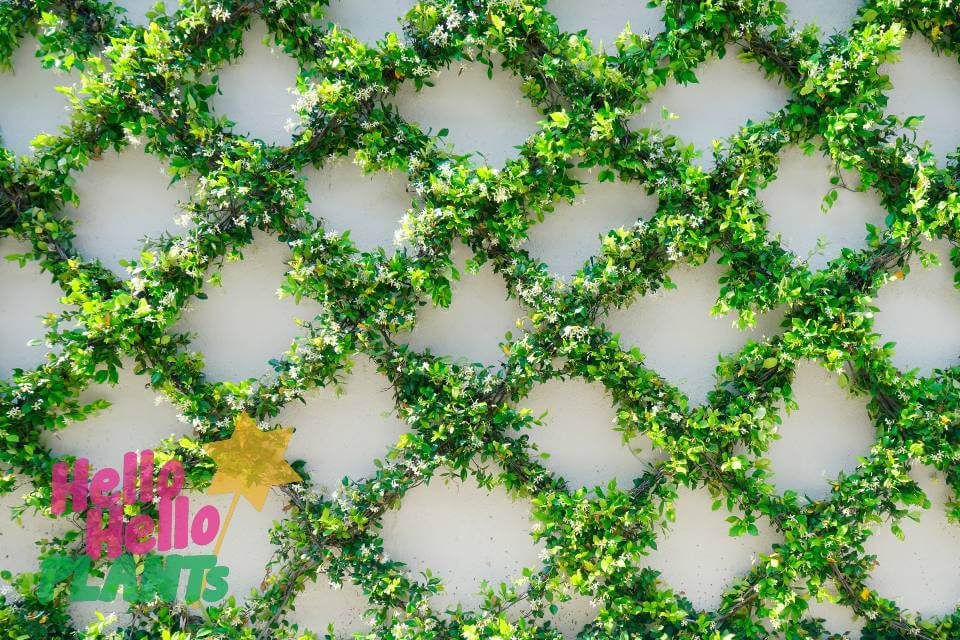 ---
Care

---
Sun Requirements: Prefers a full sun or part to full shade position. Flowers best in full sun, far less in shaded positions. Grows slower in shaded positions.
Water Requirements: Water regularly until established. Once established they are drought-hardy.
Soil Requirements: Prefers moist, well-drained loamy soil. Will tolerate sand and clay soil types. 
Fertilizing: Slow Release or liquid general-purpose fertilizer in spring and summer. Not required once established unless soil lacks nutrients
Pruning: Light prune in spring. Clear out congested vines, dead, diseased and dying material and any vines in undesired areas. Try to avoid pruning in winter as it may cause the plant to struggle.
Tolerances: Drought, sun, poor soils, pollution, and frost. 
Diseases: Disease and pest resistant
---
Key Features

---
Flower: Star shaped or tube-like corolla with five petals, often white fading to yellow with age. Some varieties are vibrant yellow. Heavily fragrant.
Edible: No
Toxicity: No known toxicity. Does produce a white, sticky sap
Attracts: Bees, Butterflies and Birds
Available Jasmine on sale now
---
Which Jasmine To Choose?
---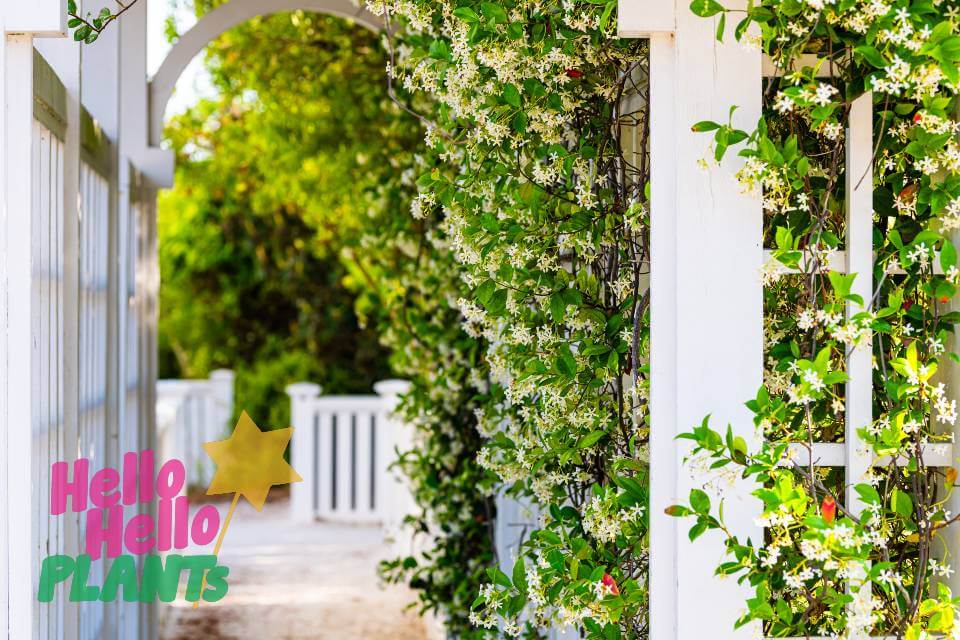 ---
Having trouble deciding which Chinese Jasmine is right for your job? Check out our quick comparison chart below!
 
Tolerances
Foliage
Flower
Max. Size
Chinese Star Jasmine

Drought
Full Sun
Part/Dappled Shade
Poor Soils

Dark Green
White
0.5m x 5m

 

Drought
Full Sun
Part Shade
Poor
Soils
Hardier than Chinese Star

Small, green
White
0.4m x 1m
Tricolor

Drought
Full Sun (keeps variegation best in full sun)
Part Shade
Poor Soils

Green, pink & white
White
0.5m x 2m
Sunlover

Drought
Full Sun
Part Shade
Poor Soils

Green & Yellow
White
8m x 8m
Star of Toscana

Drought
Full Sun
Part Shade
Poor Soils

Green
Yellow
8m x 8m

 

Drought
Full Sun
Part/Dappled Shade
Poor Soils

Dark Green
White
0.3m x 4m

 

Drought
Full Sun (keeps variegation best in full sun)
Part Shade
Poor Soils

Light green & white
White
0.4m x 1.5m