NUDE UP FOR NICKS WITH NEIGHBOURS BE GONE DURING OUR SEMI TRAILER OVERLOAD SALE
3″ Pots – 1ft Tall – $4.99 – Now $1.99
6″ Pots – 2ft Tall – $6.90 – Now $3.99
8″ Pots – 2-3ft Tall – $19.90 – Now $8.99
10″ Pots 4-5ft Tall – $29.90 – Now $14.90
12″ Pots 5-6ft Tall – $109.90 – Now $59.90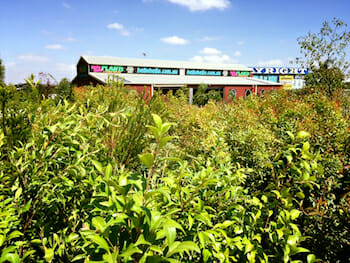 GET INSTORE FOR THESE CRAZY NEIGHBOURS BE GONE PRICES LISTED ABOVE!!!
Back in 2003 Chris was holidaying in Los Angeles and he noticed that the most popular hedge there was an Australian Native Lilly Pilly. At that time, the main hedge being grown in Melbourne was the Silver Sheen Pittosporum and Lilly Pilly's were a product that was shipped down from Queensland. They were expensive and many of the Queensland varieties did poorly in Victoria.
Chris decided to make a Lilly Pilly hedge that was tailor made for Melbourne.  He chose a variety of Lilly Pilly that had been cultivated and had done well in Melbourne for the last 100 years. It grows all year round, is tough, drought tolerant and hedges beautifully, in fact, the "Neighbours Be Gone" is one of Melbourne's most popular hedges!
In the early days, the Neighbours Be Gone was promoted on TV and Radio by saying that they were so thick and bushy, you could run around nude in your own back yard!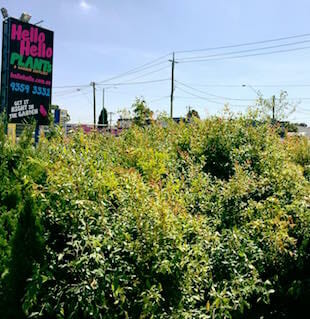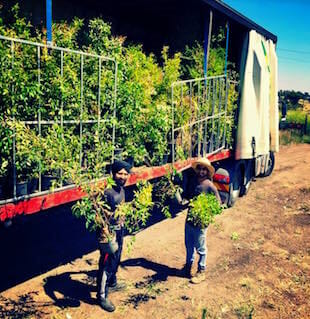 Chris went back to LA to shoot the original ad as this was when there were few "Neighbours Be Gone" Lilly Pilly Hedges in Australia.  Chris found a young couple in a suburban street in Hollywood who allowed him to shoot his "nude" ad, and he found trying to hire a camerman extremely difficult.  Most hung up when he mentioned his $1000.00 budget!  The only guy who would come, arrived with an ancient TV camera, held together with gaffa tape and his hand was shaking suspiciously!  When he saw the footage it was terrible quality so he superimposed home video identification.  When we ran the ad in Melbourne, the "Nude Up with Neighbours Be Gone" ad became Chris's most famous and successful ad.
More Semi-Trailer Overload Sales, Including: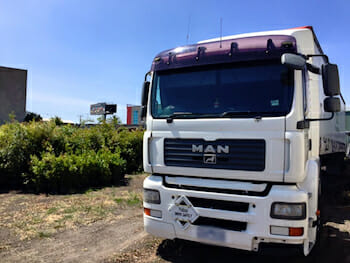 INSTORE SPECIALS ONLY – $0.99c SALE!
6″ Westringia (Native Rosemary) – $0.99c
8″ Bronze New Zealand Flax – $0.99c
2″ English Box- $0.99c
5ft Japanese Maples 8″ – $12.90
6″ Yucca Carnival – $4.99
6″ Lomandra Crackerjack – $4.99
4ft Gum Assorted Trees 10″ – $11.90
3″ Neighbours Be Gone Lilly Pilly – $1.99
4ft Pittosporum Silver Sheen – $19.90
7″ Electric Pink Cordyline – $4.99
6″ Queen Mum Agapanthus – $8.90
3ft Standard Ficus 8″ – $26.90
5ft Weeping Celtic Cascade – $59.90
1ft  Crimson Glory Vine 3″ – $1.99