We're happy to announce that renovations at our new Campbellfield store (1477 Sydney Rd – the former site of Chris and Marie's Plant Farm) are complete and we have moved in. Our Ascot Vale store is now closed.
Although we loved the Ascot Vale area and local customers, we chose to move to Campbellfield as the site is much larger and more suited to our needs.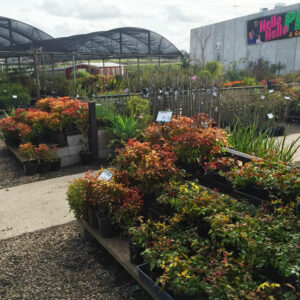 To celebrate the opening of our bigger and better Campbellfield store, we have the most unbeatable deals on Roses and English Box Hedging over the next week, along with dozens of other bargains. Come down and have a look at the new store, pick up some great plant deals and even get a free garden design from Chris.
Standard Roses from only $9.90
Hello Hello Plants
1477 Sydney Rd, Campbellfield
(Corner Thompson Street)
PH: (03) 9359 3331