This is a striking deciduous shrub or small tree prized for its unique foliage over a long season. The blend of colours ranges from green, orange, red and purplish bronze, changing throughout spring, summer and autumn. The inflorescences form as fine purplish branchlets with sparse tiny pink flowers, giving the appearance of pale fawn/greyish puffs of smoke scattered over the tree. These shrubs are spectacular additions to any garden being easy to cultivate and tolerant of most conditions.
Plant Type: Shrub, Small Tree
Uses: Feature, Medium Hedge, Standards & Topiary, Pleaching, Floristry (cut flowers & foliage)
Garden Types: Pots & Containers, Tropical, Lush & Leafy, Cottage, Woodland, Japanese, Courtyard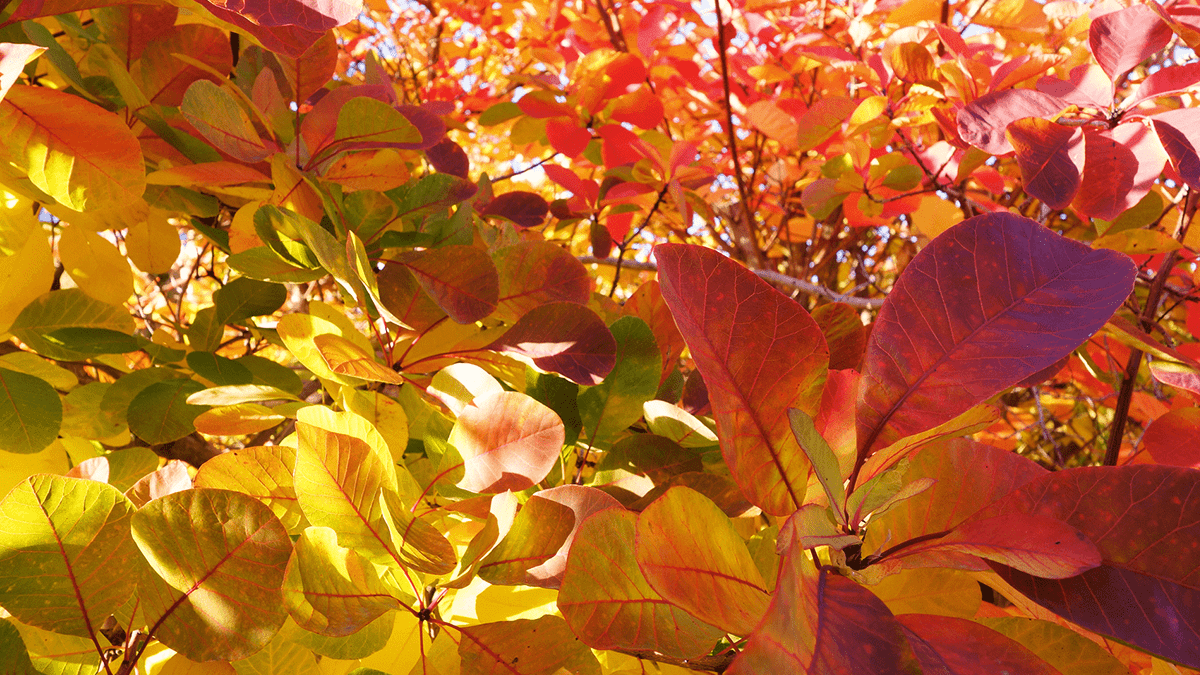 ---
Care
---
Sun Requirements: Full sun or part shade position
Water Requirements: Water semi regularly until established but these plants do not like wet feet! Make sure the soil drains well. 
Soil Requirements: Will tolerate a bit of sandy and clay soil but look their best in moist, well-drained loamy soil.
Fertilizing: General-purpose fertilizer in spring. Not required once established unless soil lacks nutrients. The flowers diminish if over fertilized.
Pruning: To keep in a neat shape, prune soft water shoots where needed, avoiding pruning during heavy frost periods. Remove dead, dying or diseased wood. 
Tolerances: Frost hardy. Does not tolerate soggy soils or extreme drought.
Diseases: Reasonably disease and pest tolerant.
---
Key Features
---
Flower: Many tiny flowers at the end of long panicles, which gives a hazy, smoky effect. Purple, pink, bronzey-fawn or greyish in colour. Used for cut flowers. Flowers during summer.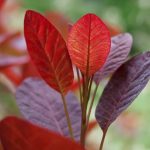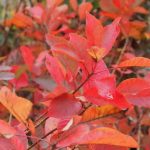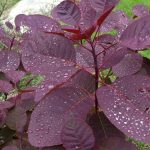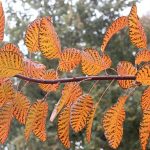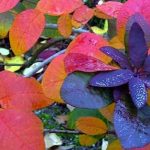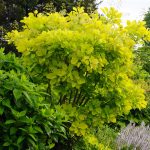 Seeds / Berries: N/A
Edible: N/A
Toxicity: No real toxicity. Related to Rhus so potential contact dermatitis
Attracts: Some insects
Available Smokebush on sale now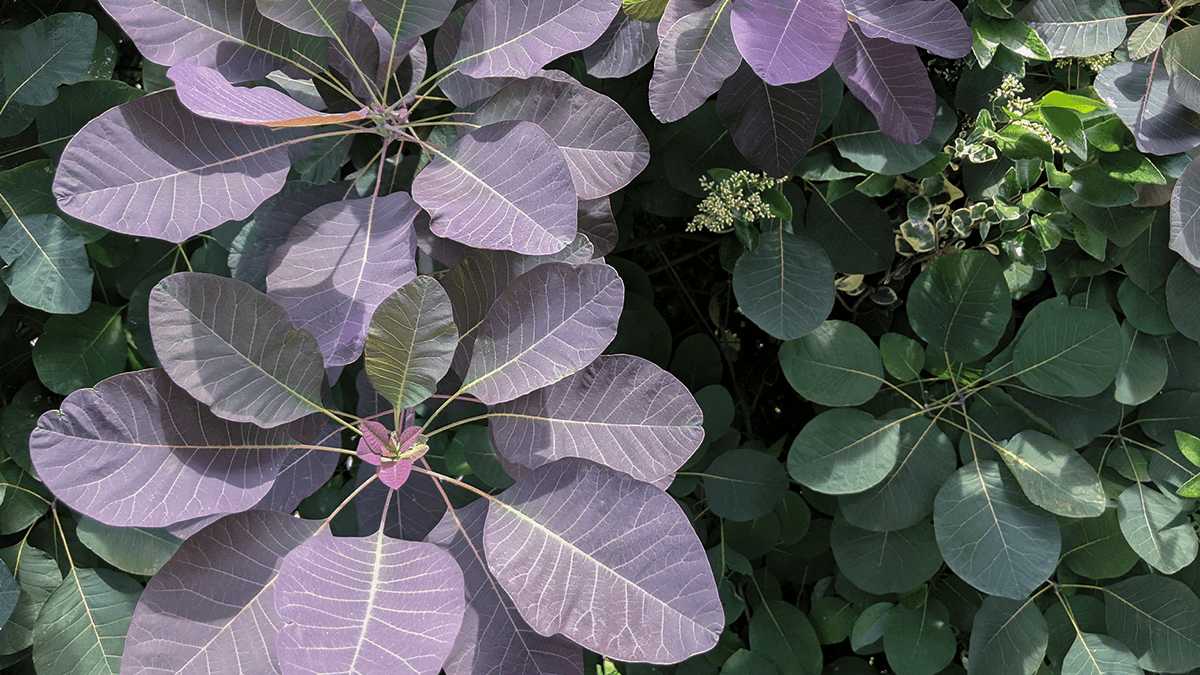 ---
Which Cotinus To Choose?
---
With such a wide variety of Cotinus, it's important you choose the right one for the right spot! Check out the brief descriptions of each below and then quickly compare them on our comparison table at the end.
For more, in depth care instructions, go to Additional Information on the individual product pages.
---
The most common of the Smokebushes and one of the toughest, Purple Smokebush have rich purple foliage in the spring that turns to a green in summer, finally changing to iridescent oranges, purples and bronzes in autumn.
Large dark green foliage act as a backdrop for plumes of silvery-white flowers during the summer, then turning to rich reds and oranges, giving it its fiery name!
The 'Grace' Smokebush is one of the hardiest as it tolerates both drought and frost relatively well. As it changes to its autumn colours of reds, oranges and yellow, residual purple stripes are left on the leaves.
A very different Smokebush in that it is one of the only non-purple varieties available! This vibrant lime yellow foliage stands out in any garden bed and can look quite magnificent when planted alongside another purple Smokebush. Just like its relatives, the 'Golden Spirit' puts on a wonderful autumnal display.
Very similar to the 'Purple' Smokebush, 'Royal Purple' has larger leaves with a much richer purple-red colour
---
Still having trouble deciding which Cotinus is right for your job? Check out our quick comparison chart below!
|   | Flower | Autumn Foliage |           Summer Foliage | Max. Size |
| --- | --- | --- | --- | --- |
|   | Greyish-purple | Orange, bronze & purple | Green & purple | 4m x 4m |
|   | Silvery-white | Red & orange | Mid-green | 5m x 5m |
|   | Greyish | Red, orange & yellow | Red-purple | 3m x 3m |
|   | Creamy pink | Rustic orange & red | Lime yellow | 3m x 3m |
|   | Rich purple to pale pink | Orange-scarlet & purple | Rich red maturing to purple | 4m x 4m |