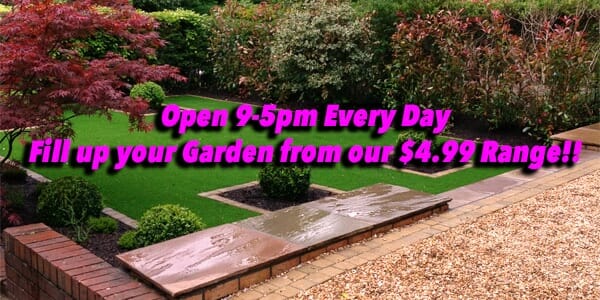 Most people usually have an idea of what kind of garden they like but don't know what would work best at their property. Chris has a wealth of experience in Garden Design and knows the kinds of questions to ask to get a clear picture of what type of garden you'd like to enjoy. Once that's organised, he then uses his expert horticultural knowledge to adjust the design to one that fits into your lifestyle and works for your climate and soil conditions. Chris also has extensive knowledge in commercial designs and can tweak architectural plans to ensure the design works for the area and aspect of the new build.
Chris is in high demand for his garden designs so whilst it's still ok to pop into the nursery with your measurements and a few photos of the garden space you want to re-design on the off chance Chris is available, you can also book an appointment time with him so you don't have to wait. Call 03 9359 3331 to arrange a one on one Design with Chris.

We've made it easy for you to create the type of garden you want.
Just click on the garden type below  for a list of plants that fit into that style of garden all at only $4.99!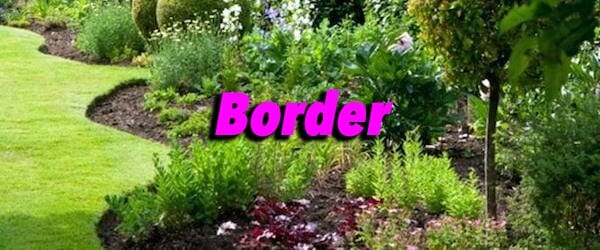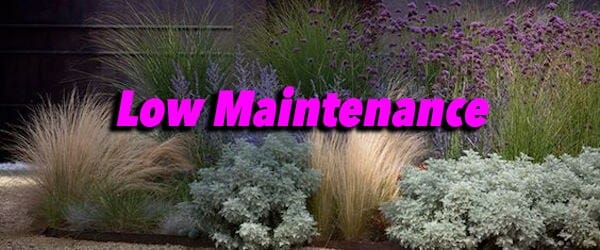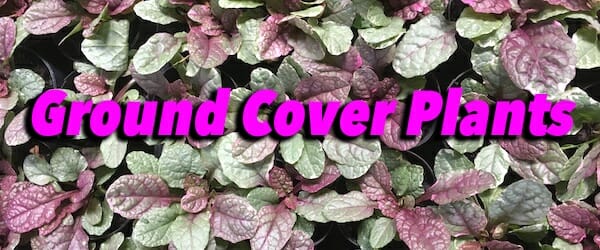 Inaba Shidare is the most richly coloured of the weeping maple world, the leaves are highly dissected creating a beautiful lacey appearance.
This maple starts as a deep purple red in spring, becomes a brighter red in summer and maintains a rich red until autumn where it turns a brilliant scarlet. Inaba Shidare has many landscaping advantages as well as it's bright coloured foliage, it's faster growing than all the other weeping maples and will form a full, rich, round, cascading canopy in only three years.
It is much more robust than other weeping maples, providing that it's planted in good deep loose soil and well watered, then it will resist burning and scorching in hot sun and wind. So this tough maple is not confined to sheltered or shaded areas, like ordinary maples. They can be planted in pots and used to decorate patios, balconies and courtyards.
They can be used as a feature tree in Formal, Cottage, Japanese and Modern gardens.

The rich purple red leaf of Inaba Shidare maple combined with it's rounded weeping form will bring a plain green area of the garden to life.
To create a contemporary effect in your garden, plant the Inaba Shidare with Loropetalum plum gorgeous and liriope muscari.
To bring your Japanese style garden to life, accompany the Inaba Shidare with some vivid Scleranthus biflorus lime lava and bold black mondo grass. To produce a charming formal style garden, plant with neat English Box hedging and Cycad Revoluta.
And for that ultra modern style, Inaba Shidare looks lovely accompanied by English Box Balls and Flat Mat Star Jasmine.
If you need help putting your garden together, whether it's a balcony, courtyard, townhouse or country acreage;
Call us on (03) 9359 3331 and ask about our free garden design service.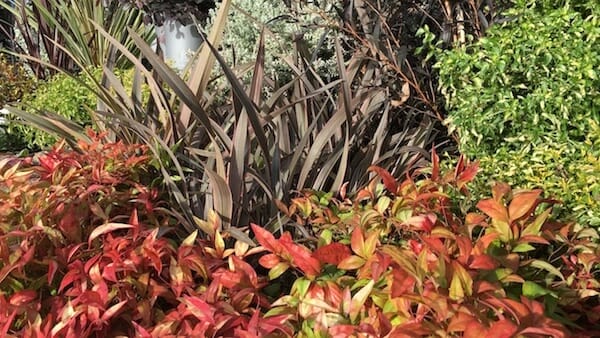 It's that time of year when the autumn colours stand out. The deeper orange and yellow and red hues are very different to the bright summer colours that are starting to fade.
Here's a few Hints of Autumn photos for you.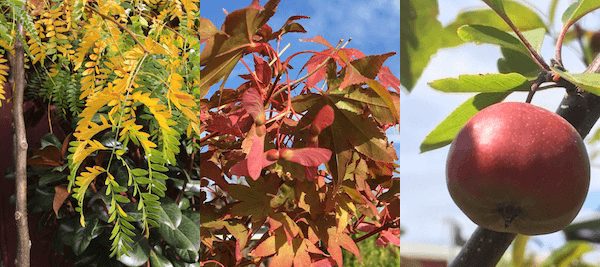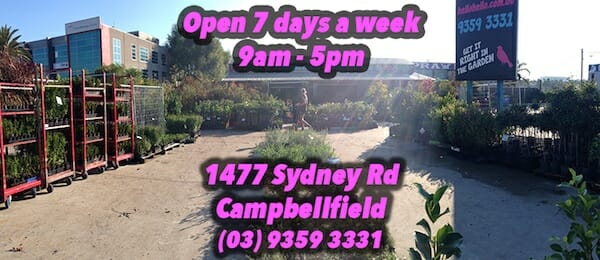 That's right Melbourne Metro Delivery for only $34.90! Only $34.90 for 1 to a 1000 plants. So get shopping NOW!
Call: (03) 9359 3331 Click here to go shopping online.
Visit: 1477 Sydney Rd Campbellfield.