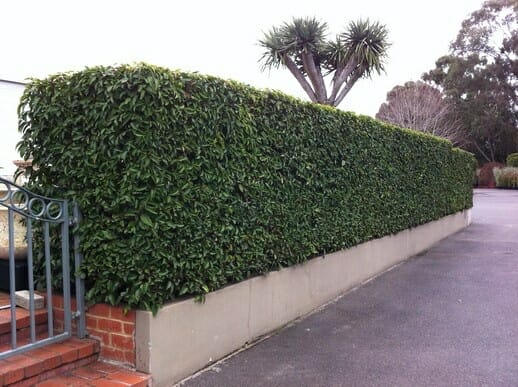 Portuguese Laurel Hedge
For a hardy classic hedge or topiary you can't go past the Portuguese Laurel. With an inoffensive root system, frost hardy foliage and the ability to withstand harsh dry conditions, it the perfect plant for any troublesome garden. And the best part about the Portuguese Laurel is that almost nothing eats it! No hideous bites will be taken out of the leaves from nasty little garden pests as the leaves have a rather sour taste, so many insects and animals are reluctant to have a nibble. 
We have various sizes now available so give us a call or come into our store order your Portuguese Laurel today!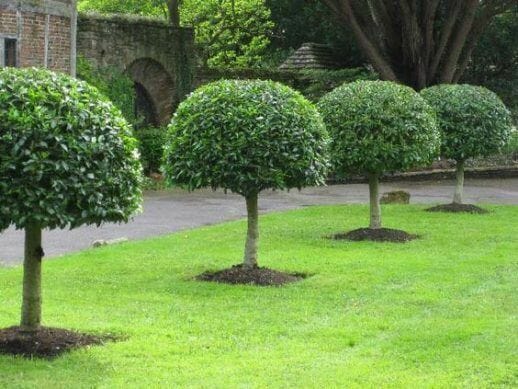 Portuguese Laurel topiary

A feature for the eyes and garden is the magnificent Japanese Maple and with an array of colours, shapes and sizes there will be something to suit anyone. Every year Chris is blown away by the fabulous show Japanese Maples put on with their new spring growth and their amazing array of autumn colour so he has bought up big on maples of many varieties for his big Maple Show this weekend! We will have various maples starting at just $8.99 each and going all the way up to beautiful 2m advanced specimens that will make an instant impact in any garden. So come on down to our store in Campbellfield and check out Hello Hello's Magnificent Maple Show!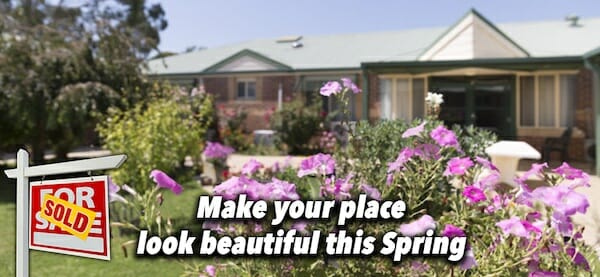 Here at Hello Hello Plants and garden supplies, we understand that doing up your garden ready for a Spring sale can sometimes be very daunting and you don't know where to start.
Don't fear!
We have come up with the winning formula to get your property looking fabulous for the market and it won't have to cost you a small fortune. First, set yourself a budget and measure up the spaces you need for re-designing. Even take a few photos of the area so we can get a feel for the space.
Then think of a style or theme for your garden. Don't worry if you can't think of anything, we'll help with that! Then come into our store in Campbellfield and have a chat with Chris, our free garden stylist. He'll help you design your space with the measurements and budget you've provided and price you up a fair quote that will have your garden looking fabulous! And if you need your plants delivered and need someone to plant them we can even help with that too!
Don't think your garden make-over has to be stressful. We'll give you a hand with any or every aspect of it. Whether you are dressing up a deck, a balcony, adding a bit of zest to an already established garden or putting in an entirely new one, Chris can help you get it on time, on budget and looking right!
Beautiful Bushy Hedging Options – Watch Video Above

Spring is here and boy do we have some exciting specials coming into store!
Gardens around Melbourne are beginning to spring to life with new foliage and colourful budding blossoms creating a feast for the senses! This also means we're starting to get some beautiful colourful and bushy specimens coming in store and at fantastically affordable prices! These 6″ and 3″ specials are sure to fill out and brighten up any garden and it won't break the bank.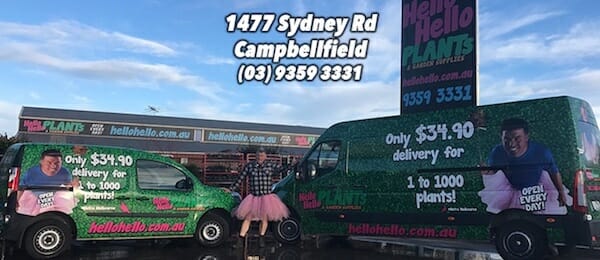 That's right Melbourne Metro Delivery for only $34.90! Only $34.90 for 1 to a 1000 plants. So get shopping NOW!
Call: (03) 9359 3331 Click here to go shopping online.
Visit: 1477 Sydney Rd Campbellfield.