Silver Sheen Pittosporums Only $14.90!!!
Silver Sheen Pittosporums are perfect for creating a quick privacy solution. Growable just about anywhere and will tolerate just about any kind of condition (frost included), the silver sheen pittosporum is one of the best all rounders for making a hedge, border or even topiary if you wish.
Get them quick while you can cause at this price they will definitely not last long. This is the cheapest they've been since the 1970s!!!
Call: (03) 9359 3331
Visit: 1477 Sydney Rd Campbellfield
Standard Barerooted Roses available now!
From only $14.90 Each!!!
Order now to get Bare rooted standard roses from only $14.90 each Call (03) 9359 3331
click here to see all the varieties available.
Yes thats right! The Standard Bare rooted Roses are available right now from our store. Plenty of fantastic Icebergs and many other colours are available. The varieties available for purchase in store are:
 Bare Rooted Silver Birch only $2.99 each!!
Whether a modern setting or an old fashioned setting, classic garden or a modern garden Silver Birches always look amazing! 
Over the years they've probably become one of the most popular trees in Melbourne.
Get them Bare Rooted now for only $2.99 each!! Buy in store 1477 Sydney Rd Campbellfield
Or call (03) 9359 3331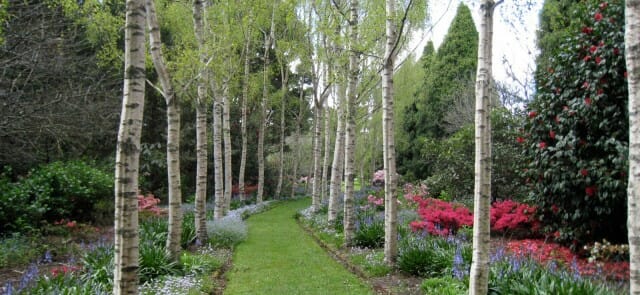 Gorgeous Senkaki Maples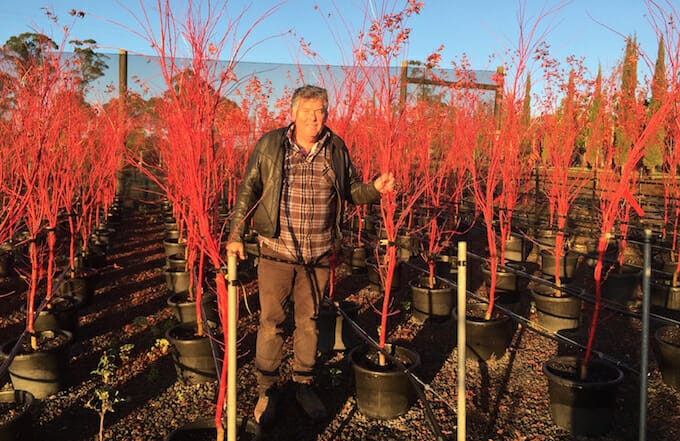 The Japanese Senkaki Maple is the only Maple which provides beautiful vibrant colour all year round with it's bright coloured bark. Commonly known as Coral Bark Maple, and fittingly so. The Senkaki Maple is a beautiful small tree and is one of the best examples of a Japanese Maple, providing your garden with a lovely centre piece and vase shape. Growing approximately 5-6m wide and high the Senkaki Maple give a great show.
Year round, light green foliage appears in Spring then turns to classic autumn tones. As the leaves start to fall the stems of the trees turn to a "fire engine red" colour for winter.
This superb tree makes a wonderful feature in any sheltered spot in the garden.
And right now we have our BEST Senkaki Maple deal ever!!! (Check out the picture with Chris surrounded by them)
6ft tall Senkaki Maples in 16" pots for only $219.90 ea. yes that's right, that's more than half price. But you gotta be quick, because at this price they must be ordered in especially. Call (03) 9359 3331 to order yours today!!