ADVANCED TREES LOWEST PRICE EVER!!
Video: Why you should purchase and plant in the winter with these advanced evergreen & screening plants (Click below to watch).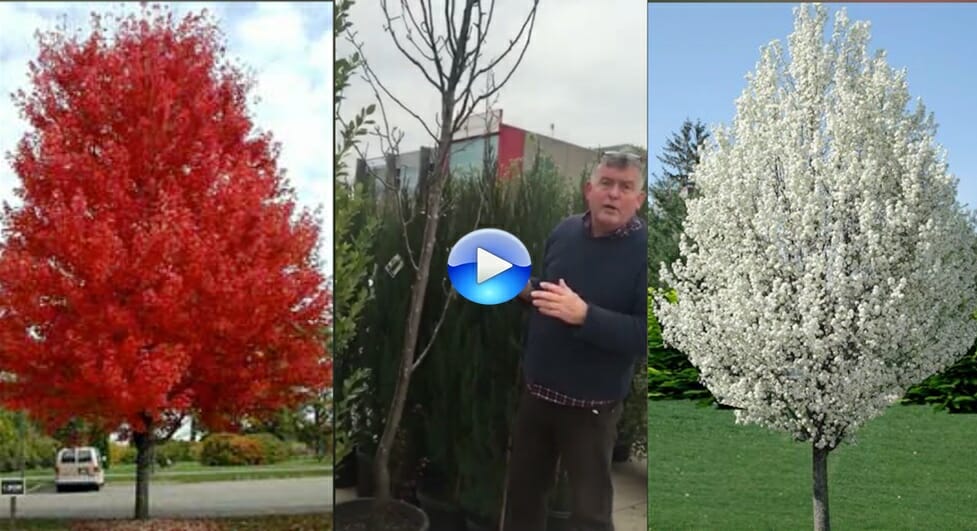 Get the amazing products featured in the video here:
Advanced Trees Now on Sale:
One of Victoria's biggest and most successful advanced tree growers has asked us to clear out over 2,000 advanced trees. These trees have been grown for government and council development constructions and are the surplus trees. The grower is planting a whole new crop of trees for next year and these trees have to be cleared in the next few weeks. This is your chance to purchase a large specimen tree or two for the back yard, decorate your country property with colourful and interesting trees.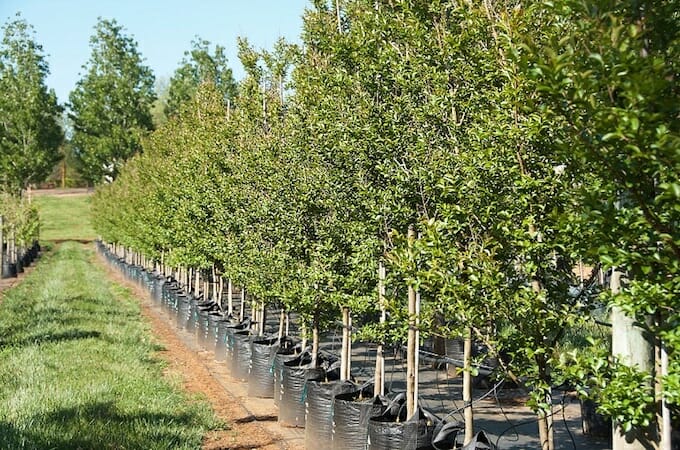 Get beautiful, big trees and do it on the cheap. Now is the best time to plant as you will need minimum watering from now till Christmas.
Normally advanced trees like this cost $200-$400, however, choose from natives, evergreens, autumn colour and blossom trees starting from just $29.90 each!
ADVANCED JUNIPER SPARTAN CONIFERS ONLY $110 EACH!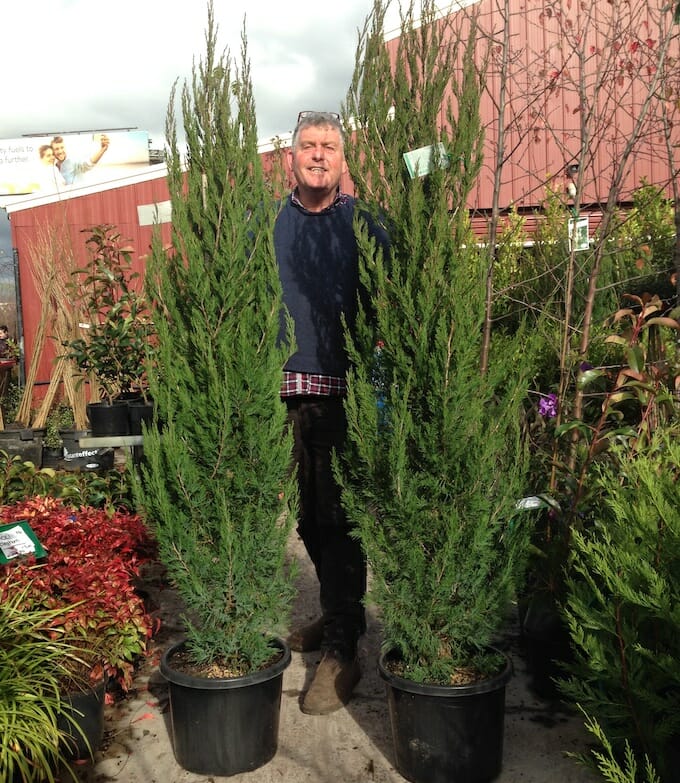 Juniper Spartan conifer is possibly the most popular of all the upright Junipers. With a rich dark green foliage throughout the year and a handsome self shaping pryramadic appearance, it is perfect for lining a driveway, screening or just adding some interest to your garden.
Right now, as part of our "Advanced Tree Clearance" we have the best value advanced Juniper Spartan conifers in Melbourne, 1.7m plus in height for only $110 each! Buy Now
Come get yours today: 1477 Sydney Rd Campbellfield
Or Call: (03) 9359 3331 to order.
ADVANCED PLEACHED FICUS ONLY $199 EACH!
Grande Ficus for petite prices… In our advanced tree sale!
2m tall evergreen pleaching ficus for only $199 each. Buy Now
Special bulk buy price; only $899.50 if you buy 5!! Buy Now
Pleached Ficus Hillii Hedging are perfect for the compact garden. They have small trunks which allow for something special and small to be grown underneath them whilst giving you a 2 story effect.
Come get yours today: 1477 Sydney Rd Campbellfield
Or Call: (03) 9359 3331 to order.
BAREROOTED BUSHY ENGLISH ONLY $2.20 EACH!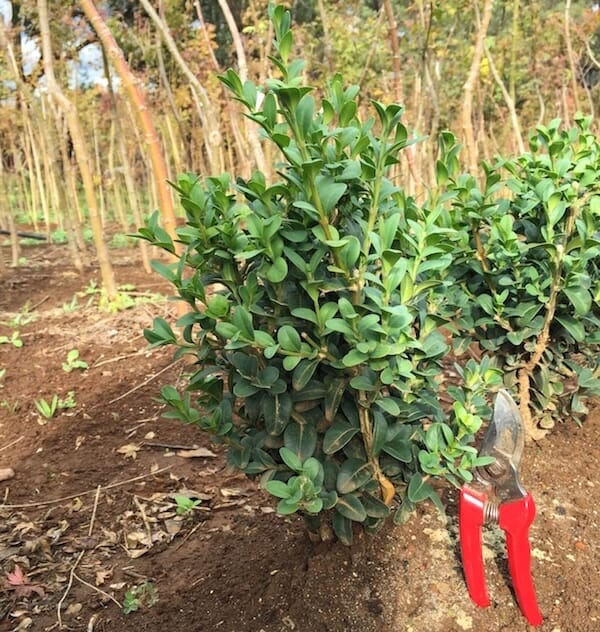 Get beautiful big bushy barerooted English Box for only $2.20 each. Buy Here (See picture for general size)
English box are the classic all rounder for creating wonderful enclosed landscapes and gardens. Whether you're creating a border or a hedge, English Box will deliver every time with spectacular results.
A hardy contender to any garden and will tolerate most conditions English Box is also a wonderful selection for the beginning garden enthusiast.
3ft Bare Rooted Standard Iceberg Roses only $19.90 each!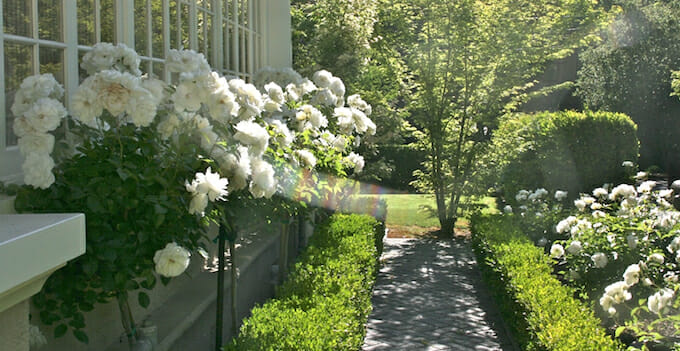 (arriving next week Friday 22/07/16)
Don't miss out on this wonderful deal.
PRE ORDER: 3ft tall Standard BARE ROOTED Iceberg Roses from only $19.90 each! Hurry Order Online Now!! 
That's right, 3ft Tall Standard Bare Rooted Iceberg Roses are only $19.90 each when you order them online NOW
Stocks are limited so Pre-Order now to avoid missing out on this wonderful deal.
You will never get Standard Bare Rooted Iceberg Roses this cheap again! Hurry Order Now!!
Standard Iceberg Roses are the classic and traditional rose used in formal manicured gardens, cottage and even contemporary gardens.
Even the most uninformed gardener tends to recognize this rose. Because it is almost thornless, Iceberg lends itself to planting in public spaces and along walk-ways.
It has a very bushy and compact growth habit which makes the Iceberg Rose the ideal variety for budding it to a standard Rose understock. Hence the Standard Iceberg is one of the most popular variety roses in Australia.
Iceberg Roses also offer a cooling effect when you see it planted in a row with a green lawn or hedge around it and flowers profusely in all weather and all conditions.
Bare Rooted Acer Globosum "Designer Maple" only $69.90 each!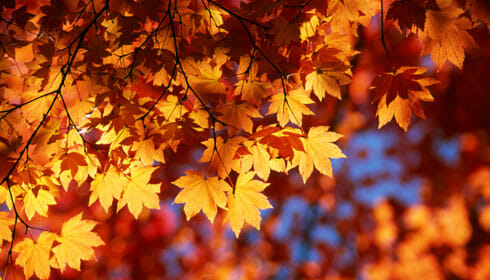 Right now at Hello Hello Plants you can get the Acer Globosum – "Designer Maple" in Bare Rooted form for only $69.90 – Buy Now
Call and get yours today!
(03) 9359 3331.
All Acer Globosum trees will have a small head of about 40cm or so in Diameter, and are around 6ft in height. They're in superb condition and are ready to flourish.
6ft Bare Rooted Weeping Cherries only $59.90 each!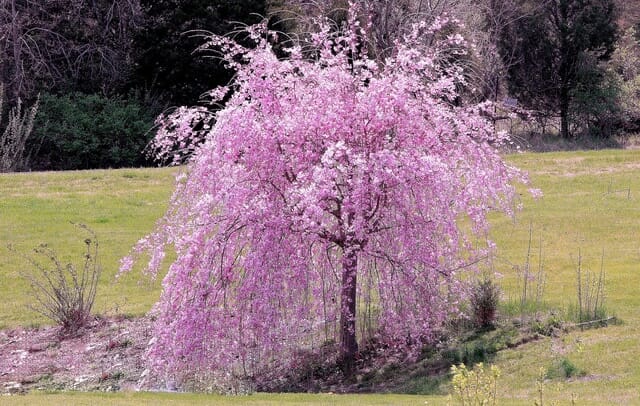 The Weeping Cherry tree is a superb blossoming tree that has both spectacular floral and foliage beauty and high versatility. These trees stay small and do not grow in height once planted. Instead they mature by growing a thicker trunk and a much fuller weeping head.
Highly recommended as a landscape feature plant, with masses of flowers in spring. It's adaptable to a wide range of conditions including heat and moderate drought. Good disease resistance, flowers best in full sun.
Choose from White or Pink in a beautiful 6ft tall Bare Rooted specimen for only $59.90 – Buy Here
Call and get yours today!
(03) 9359 3331.
3ft tall Standard Lilly Pillys in 8" pots only $22.90 each (for a limited time) were $29.90 each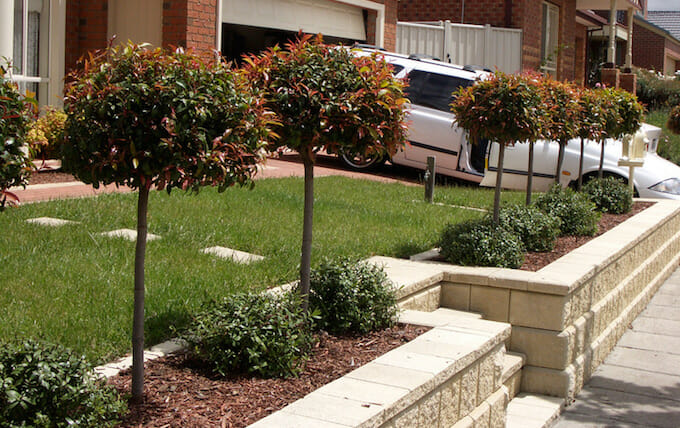 A Standard Lilly Pilly is one of the easiest to grow and maintain "ball on a stick" topiaries. Give a formal touch to a low maintenance or hardy garden.
Right now get beautiful bushy 3ft tall standard Lilly Pillys for only $22.90 each. Hurry it's for a limited time only! Buy Now
Call and get yours today!
(03) 9359 3331.