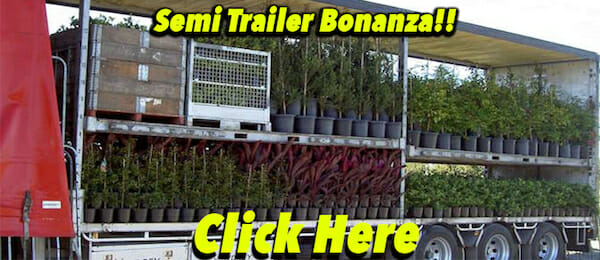 "We have a whole semi load of plants coming from up north direct from the grower and it is absolutely FULL with lush and vibrant evergreens and colours! This truck will be delivering everything you could possibly need to make your garden look fabulous, from bushy hedging and screening to beautiful flowers and colours. Check out our specials below and grab a bargain!"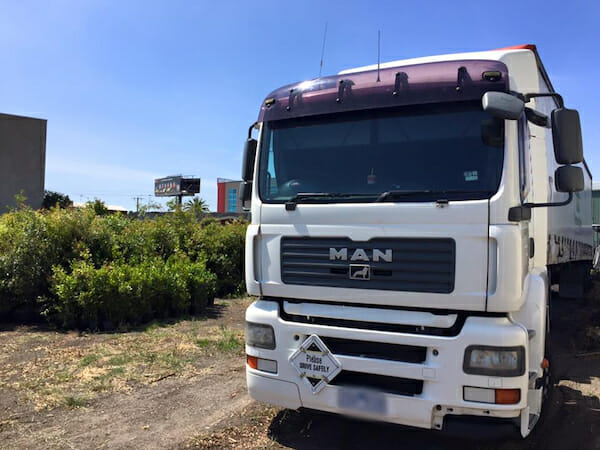 See the massive selection of fresh specials straight off the Semi Trailer this week – CLICK HERE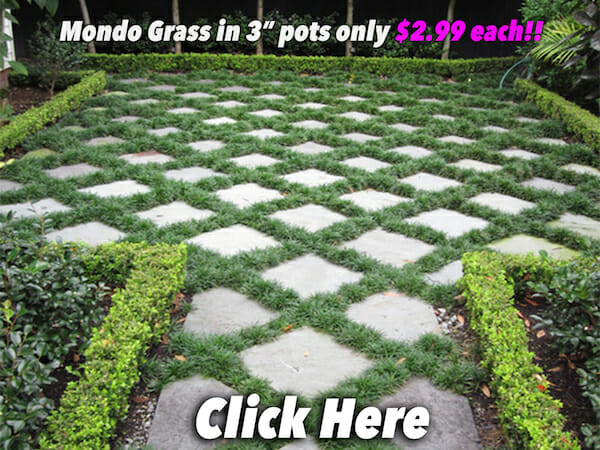 Tough and versatile
Plant in borders or between pavers1
Can be walked on by pets and humans!!
Check out 3" potted Mondo Grass only $2.99 each – CLICK HERE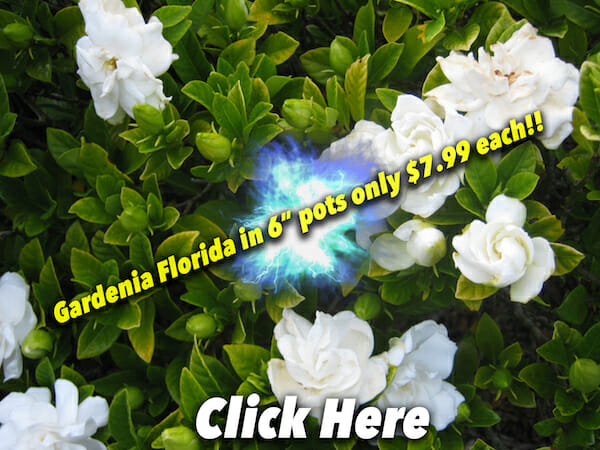 Beautifully scented
Prolific flowering
Great for low landscaping
Get your 6" potted Gardenia Florida only $7.99 each – CLICK HERE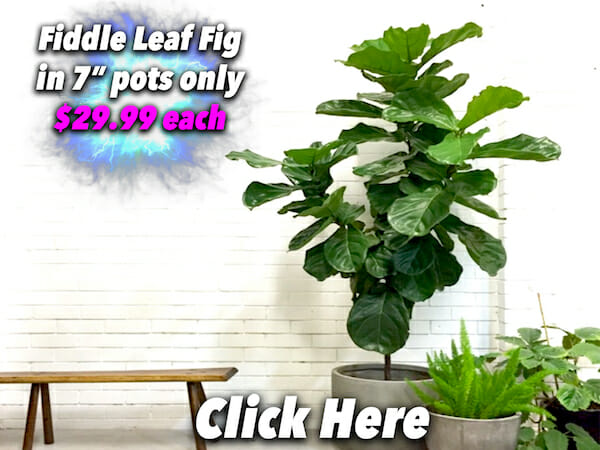 Great in pots
Happy growing indoors
Lush green foliage
Check out 7" pot Fiddle Leaf Fig for only $29.99 each – CLICK HERE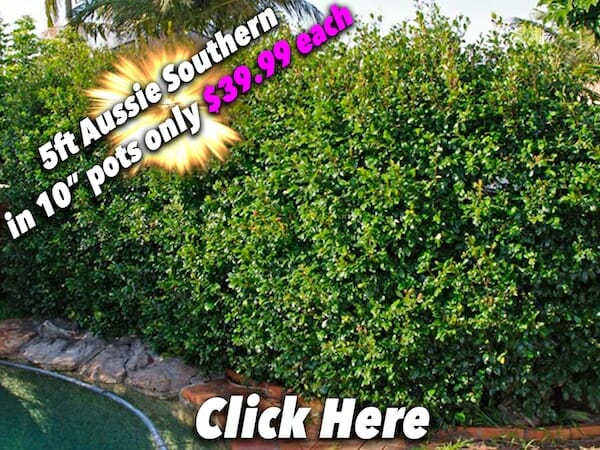 Perfect for creating privacy
Fast growing
Lush evergreen foliage
Get your 5ft tall Aussie Southern Lilly Pilly in 10″ pots for only $39.99 each – CLICK HERE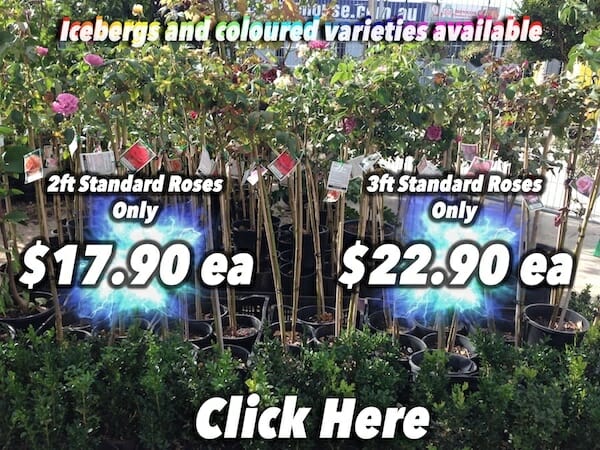 Icebergs and coloured varieties available
Perfect for adding colour to the garden
Landscaping made easy
Check out the selection of Standard Roses starting from $17.90 each – CLICK HERE
Create beautiful hedges and borders
Many varieties to choose from
Perfect for any garden type
HURRY STOCKS ARE LIMITED – SELLING QUICKLY
Check out the selection of Box and Border specials – CLICK HERE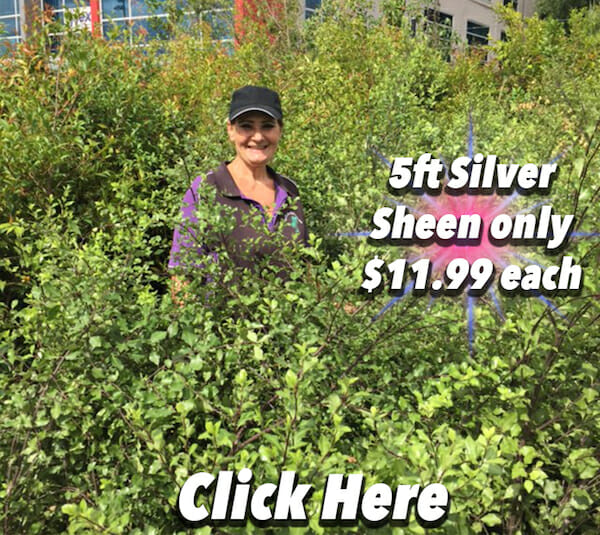 Super effective for hedging
Quick Growing
Everygreen and hardy!
Order yours now!! 5ft tall Silver Sheen Pittosporums in 10" pots only $11.99 each – BUY HERE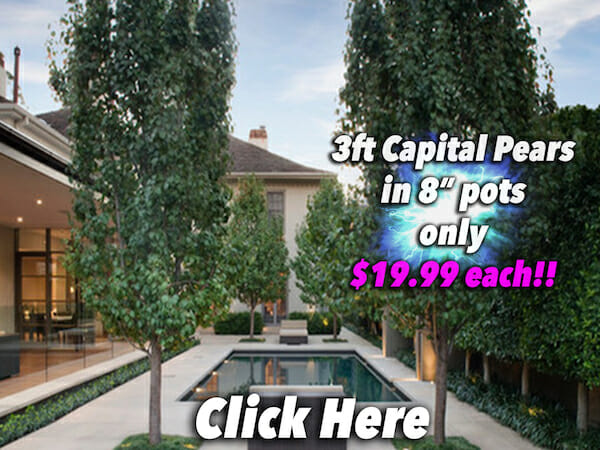 Beautiful seasonal colours
Provide excellent privacy
Landscape favourite
"Our growers have surplus supply of Capital Pears at 3ft tall so we're selling them cheap! 
And at this price they're flying out the door! Get in quick to secure some of these exceptional trees at this absolutely insanely low price."
Order yours now!! 3ft Capital Pears in 8" pots only $19.99 each – BUY HERE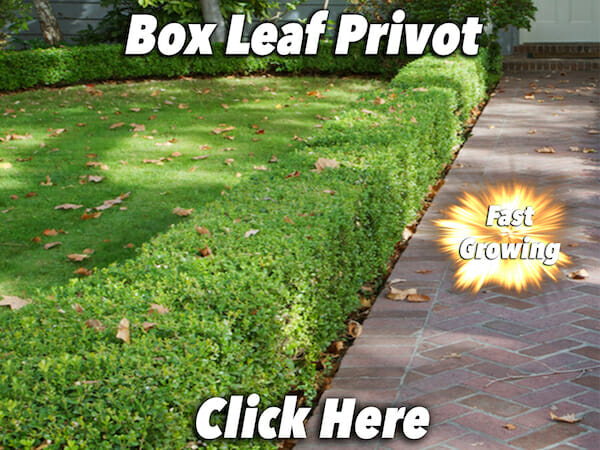 Great for hedging and low borders
Fast growing
drought and frost tolerant
"For a fast growing box hedge that is versatile and hardy, you can't go past the Box Leaf Privet. This attractive border plant is drought, salt AND frost tolerant and will grow in both full sun or part shade. It is a fantastic alternative that will look just as good if not better than the English Box. "
Get your Box Leaf Privet now!!
3 sizes to choose from:
3" pot $1.99 – BUY HERE
6" pot $4.99 – BUY HERE
8" pot $10.99 – BUY HERE

Cheap for landscaping
Add a purple splash of colour
Young, vigorous and establish quickly
Get yourself some Red Fountain Grass now – CLICK HERE