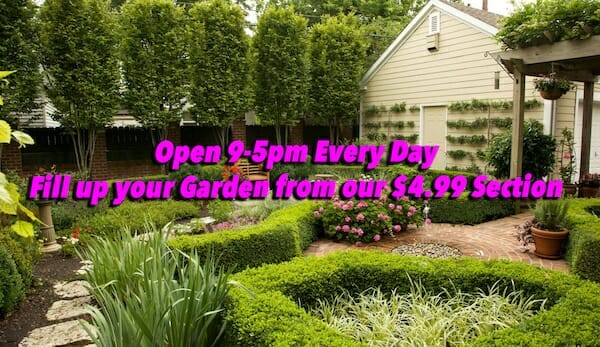 Katie loved our $4.99 section, she has a huge rockery to fill up and this is her second visit to the Campbellfield store as she buys the plants for her rockery in stages. These small $4.99 plants quickly bush out to fill those gaps and we'll be seeing her again. Thanks for the photos! it's great to see the finished sections of garden, it's looking good.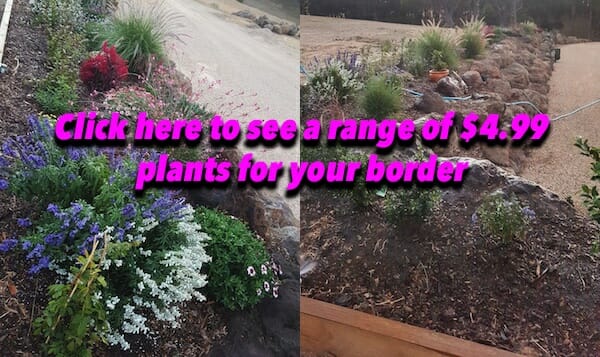 We've made it easy for you to create the type of garden you want.
Just click on the garden type below  for a list of plants that fit into that style of garden all at only $4.99!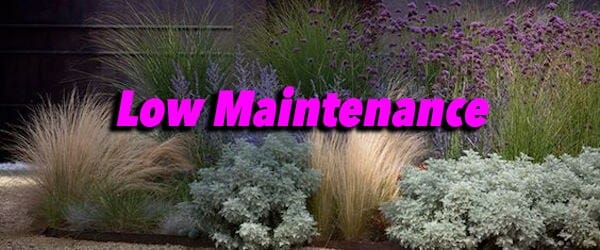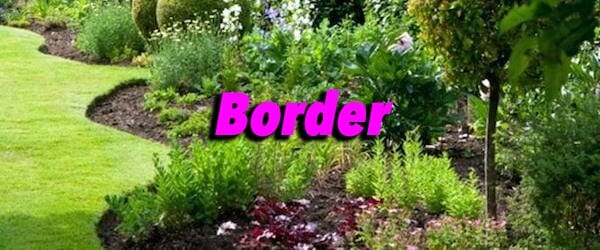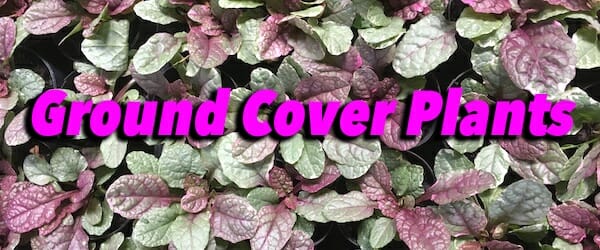 Not long to go till the bare rooted season is here, it's only weeks away but the place is chockers & we need to clear all this beautiful stock quickly!!
Hurry! When it's gone, it's gone!

As we're coming into the cooler season I'm reminded of wholesome and comforting stews, soups and curries.
What better way to have fresh ingredients than to grow your own herbs and fruit in your own garden. Avoid the traffic! Don't pick up your keys and jump in the car to go buy those forgotten spices, just pick up your scissors and go into the garden. Easy, economical & tasty.
Plant a Curry Tree in the garden. Dried curry leaves have almost no flavour and most recipes usually call for fresh curry leaves which can be left in the finished dish unlike Bay leaves which are usually removed after cooking.  If you prefer Thai cuisine then of course it's Lemongrass for you! Followed by a scrumptions fuit tart and cream of course!
Check out our herbs and fruit section and remember: A bay tree is for life not just for soup!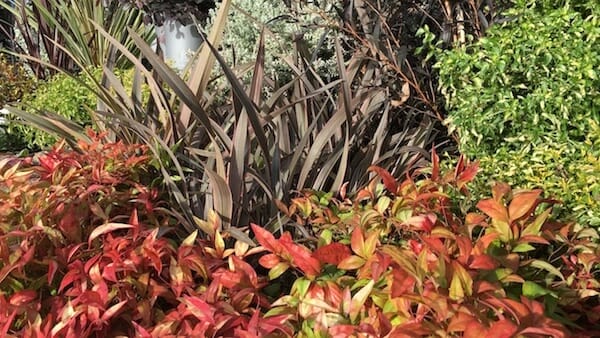 It's that time of year when the autumn colours stand out. The deeper orange and yellow and red hues are very different to the bright summer colours that are starting to fade.
Here's a few Hints of Autumn photos for you.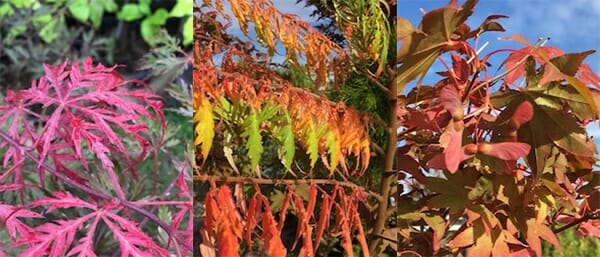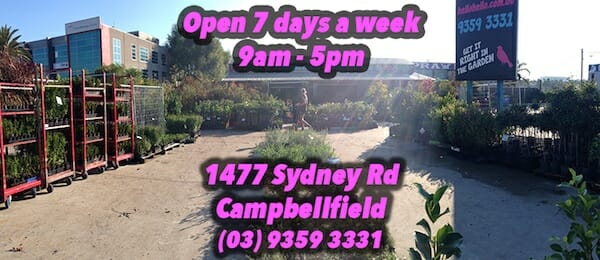 That's right Melbourne Metro Delivery for only $34.90! Only $34.90 for 1 to a 1000 plants. So get shopping NOW!
Call: (03) 9359 3331 Click here to go shopping online.
Visit: 1477 Sydney Rd Campbellfield.