Amazing Silver Birch Deal!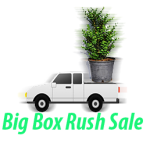 Silver Birch are a small growing tree with an inoffensive root system, that's beautiful all year round. In Winter you have a lovely naked tree with a fabulous white trunk!
To enhance that feature you can plant them in clumps of 2 or 3 Silver Birch and together the white trunks look more beautiful. In Spring and Summer you have beautiful fine lacy green foliage, with fabulous dappled shade. It's beautiful where you want some shade but you don't want total shade or darkness.
The Silver Birch look great in an old fashioned house and Silver Birches look absolutely fabulous with modern buildings as well. Either a modern setting or an old fashioned setting, classic garden or a modern garden Silver Birches look amazing!
If you plant a 6ft tall Silver Birch now, in no time at all you've got an 18ft to 20ft tall Silver Birch with a beautiful silver trunk and wonderful lacy foliage and they're very very fast. Over the years they've probably become the most popular tree in Melbourne, measured over time and look great just about anywhere.
Pick up your 6ft tall Silver Birch NOW, from our Big Box Rush sale for only $19.90 each!!
Hurry stocks are limited.
Big Box Rush Sale!
It's now on and it's turning into a riot!!
Our wonderful English Box have been selling by the absolute truck load and we have been struggling to keep up with the demand.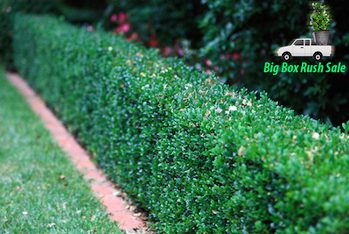 We have a grower and he has so many of the 6" English Box that he doesn't know what to do with them and he wants to clear a whole field. The problem is that customers are buying them so fast that we are having trouble keeping up with the demand as they are driving in from all over Victoria and are buying one to two hundred at a time. We have no idea how long this Big Box Rush is going to last for, but we can tell you one thing – Hook up your trailer, warm up ya ute and get on down to 1477 Sydney Rd Campbellfield quick smart before it's too late.
Be part of history, in our Big Box Rush sale. 6" pot English Box only $2.99!!
These customers here all the way from Traralgon came in and loaded up the ute with 185 of the $2.99 English Box. They said it was worth the trip as it was more than half price then if they had of bought them locally.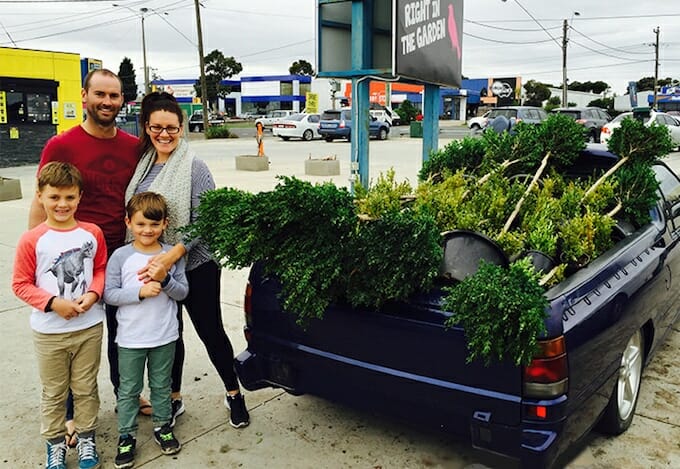 They are doing up a brand new garden and are looking forward to putting a beautiful topiary and hedge display together.
English Box is Melbourne's most popular low hedge or border. English Box has dense dark green foliage. When trimmed into a hedge or topiary they have a clearly defined shape. English Box hedges and topiary create a truly traditional formal style garden. The advantages of English Box hedge and border is that it only requires one or two trimmings per year. It needs very little water and it grows in almost any soil except for a very heavy or poorly drained soils.