Spend Over $800 before 5pm Monday 16th of May and get FREE Delivery – (Melbourne Metro Delivery only)
That's right, from now until 5pm Monday (16th of May) you will get FREE delivery (Melbourne Metro Delivery only) when you spend over $800
So now is the perfect time to put that order in for your overdue garden makeover or new garden design! You can get your free delivery organised either over the phone (03) 9359 3331 or in store 1477 Sydney Rd Campbellfield. Get shopping now!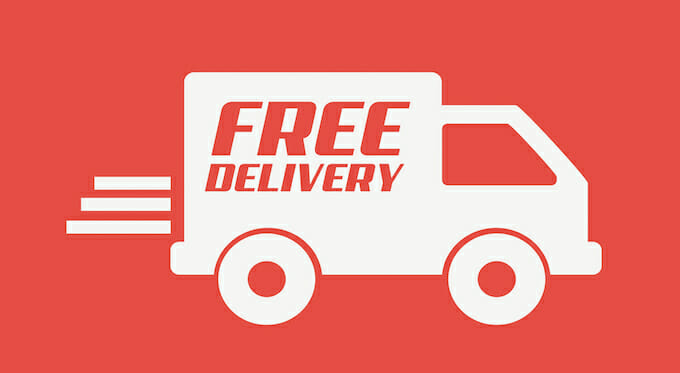 Huge Tutu Clearance!!
Our Tutu Clearance is bigger and better than ever, save on a wide range of amazing landscape, hedging and colourful favorites – Don't forget to check out some of our hugely discounted bulk deals too!!!
Click on the picture of the special below to shop online, or come in store 1477 Sydney Rd Campbellfield and pick up a bargain. Don't forget if you spend $800 or more before 5pm Monday the 16th of May you will get Free Delivery Melbourne Metro wide!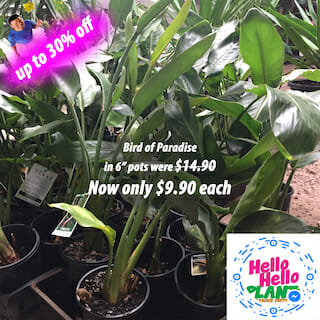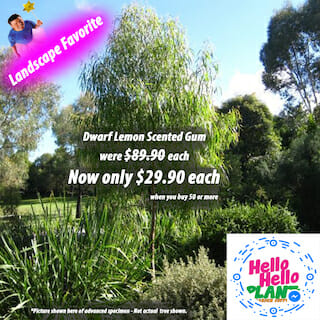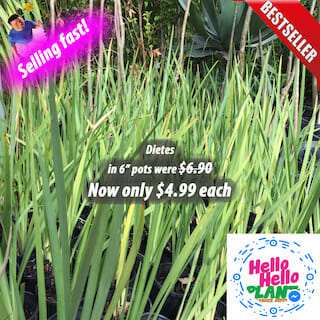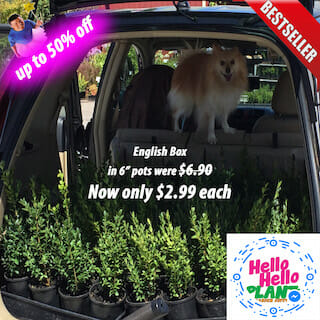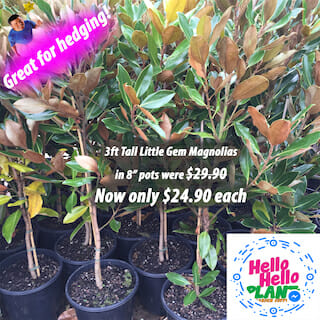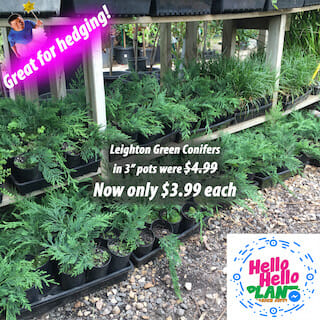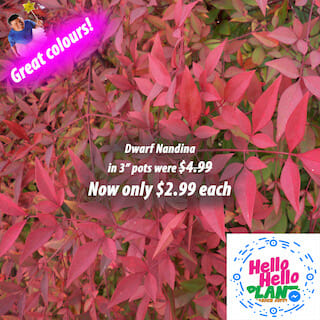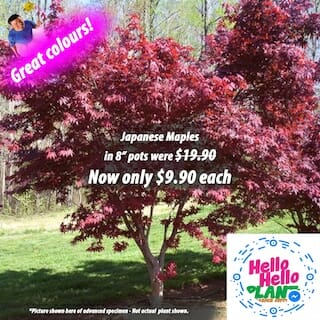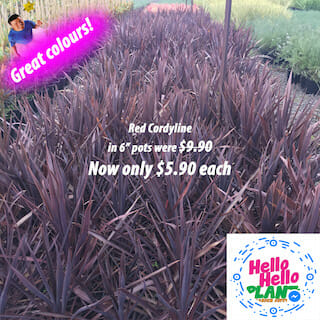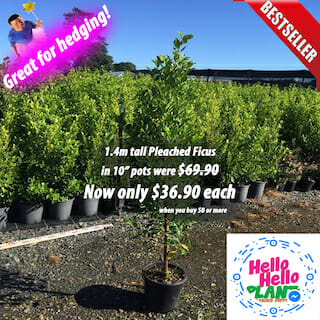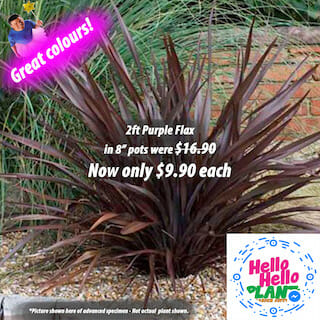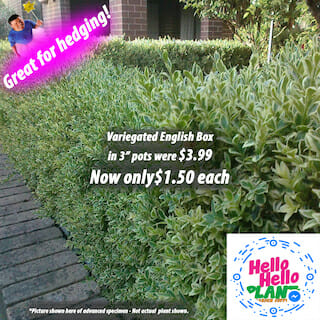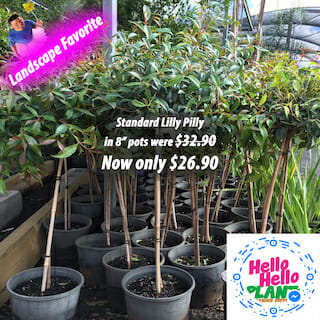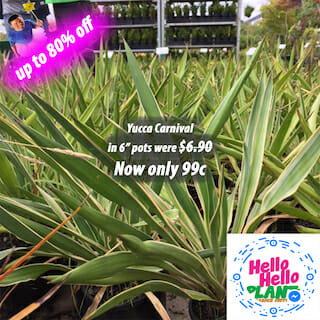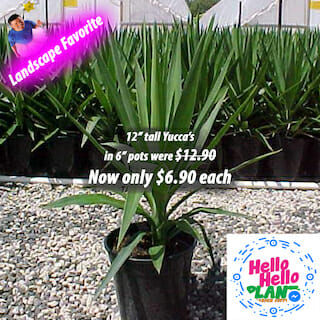 5ft Silver Sheen Pittosporums in 10" pots – $22.90 each or 10 for $199 ($19.90 each)
Pittosporum Silver Sheen is an appealing Pittosporum with blackish stems and very small, silvery-green leaves which give the plant a shimmering effect. They are fast growing and are ideal for screening and hedging.
10″ Silver Sheen – Only $22.90 each
10″ Silver Sheen Bulk Buy of 10 – Only $199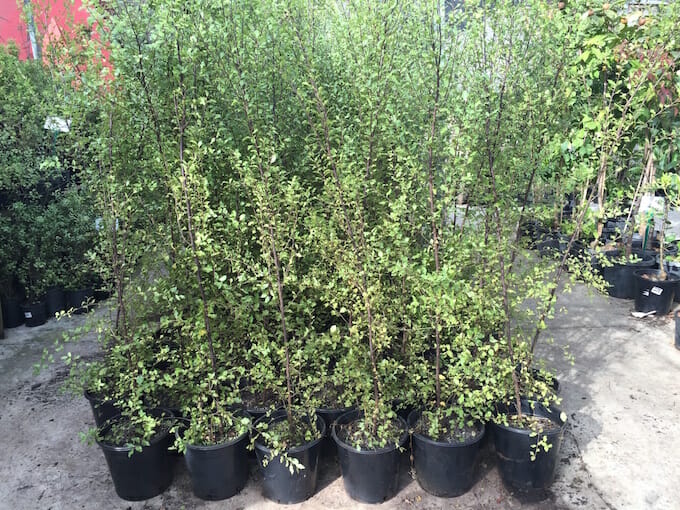 Standard Ficus in 8" pots – $26.90
Standard Ficus are perfect for getting that formal look whilst adding shape to your garden.Standard Ficus (Ball on a stick shape) have a lush tropical green colour all year round and provide a beautiful elegant shape with there trunk and ball on top. They can be trimmed and pruned to your liking and they grow great in pots, full sun or part shade.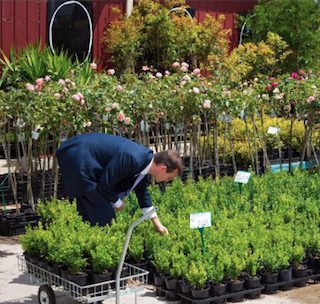 These are our cheapest English Box plants. While not as big as our other varieties, if you want to establish an English Box hedge as economically as possible, these are for you!
For perfect English Box borders and hedges, we recommend a spacing of 5 plants per meter. The secret to making perfect English Box borders and hedges is to space your English Box closely.

3″ English Box Tube – Only 99c.
Standard Roses Pre-Order EXTENSION
Sale Extended till Thursday 26th May!!!
Due to the warmer weather of April and May our growers have had no choice but to hold off digging up the Bare Rooted Standard Roses for another 10 days! This will ensure the cooler weather has set in before bringing these quality Bare Rooted Standard Roses to you.
Our grower is a boutique grower and has been growing and nurturing Roses for decades. He knows it's been an unusually hot autumn and will only dig the roses when the time and temperature are perfect.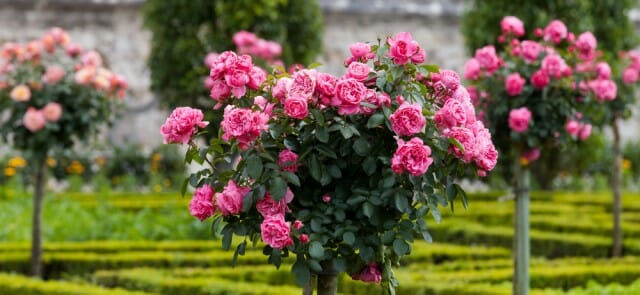 He predicts the extra 10 days will allow the roses which are field dug to be completely dormant and suitable for transport and bringing them to you!
If you've already placed an order, what does this mean for you?
Your Standard Roses will be ready for collection from Saturday the 28th of May. 
The GOOD NEWS is that we have now extended our Pre-Order of the Bare Rooted Standard Roses till 5pm Thursday the 26th of May. This means that if you want to add to your order or make your first time order you still have plenty of time to order the Bare Rooted Standard Roses and get an incredible deal (2ft Std Roses from only $12.90!!!) Click Here to see all the varieties and pre-sale prices
Pre Sale Prices MUST end 5pm on Thursday the 26th of May, so don't leave it too late and get shopping now! Click here